Finding healthier snacks for kids can be tough, especially during a picky phase. Here are lots of ideas for your healthy snack arsenal!
Picky eating phases can be completely baffling, and my kid is no exception. My son has been an avocado fanatic for his entire life, but once in a while he decides that he hates avocados. It seems to come out of the blue, and then after a few days (or agonizing weeks), he's back to eating avocado almost every day.
Related: Is a vegan diet healthy for kids? Hint: yes.
During times like these, I've become a fan of the kitchen sink method. Throwing tons of healthy snacks at him and seeing what works. I go for a mix of fresh and packaged foods, and more often than not, I can get my kid to at least eat some of these! Anything to stave off the hanger.
When it comes to packaged snacks, there are some not-so-great ingredients to look out for, especially food additives that are potentially harmful. Keep those in mind when you're reading labels.
1. All of the fruit –  Apples, oranges, bananas, berries….usually even during the pickiest phase, I can get my kid to eat some kind of fruit. When he's refusing to eat veggies, at least I know that he's getting some healthy fiber this way.
2. Healthy packaged foods – Like I mentioned above, label reading is key, and there are some healthier packaged snacks that I like for my kid. Right now, I'm a big fan of SuperEats Protein Puffs. They're sponsoring our site this month, and they sent us a selection of the puffs to sample. I'm hooked, and so is my kid! SuperEats makes its Puffs without harmful additives and lots of healthy ingredients. They even have protein, which puts my mind at ease if my kid has decided that he hates all protein-rich foods. Toddlers! My son is a very spicy food-averse, so he prefers the Truffle and Rosemary Puffs. These are helping right now, while he is going through a very frustrating "not eating anything ever" phase.
3. Yogurt – This is another healthy snack that I can pretty reliably get my kid to eat. He loves my homemade yogurt. When it comes to plant-based yogurts, I tend to go for homemade, because the pre-made ones (even plain) tend to contain a lot of sugar.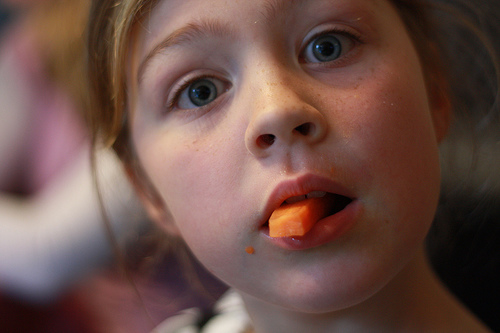 4. Veggies – I know, what picky kid is going to eat vegetables? But my son has surprised me in the past! Go for sweet veggies, like corn, carrots, or green peas. He's often pretty amenable to carrots, especially if I have something yummy to dip them in, like a good salad dressing. Or ketchup. If he will eat kale dipped in ketchup as a snack, I am down.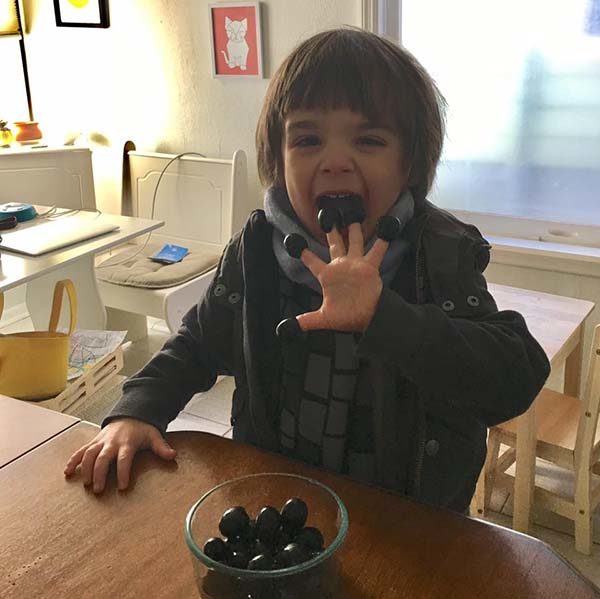 5. Olives – Pitted olives are pretty healthy, and they're fun! Did someone say olive fingers?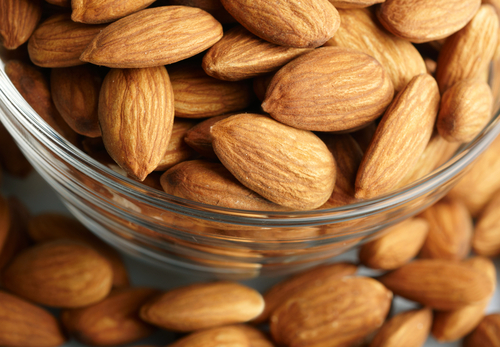 6. Nuts and Nut Butters – Cashews, almonds, and peanuts are all healthy, filling snacks. They're great for when your kid doesn't want to sit still. You can get some calories, protein, and fat into their bodies quickly! If you're worried about the choking hazard, just chop them up. Problem solved! Nut butters, like cashew or peanut butter, are great on bread, crackers, apple slices, or celery and carrot sticks.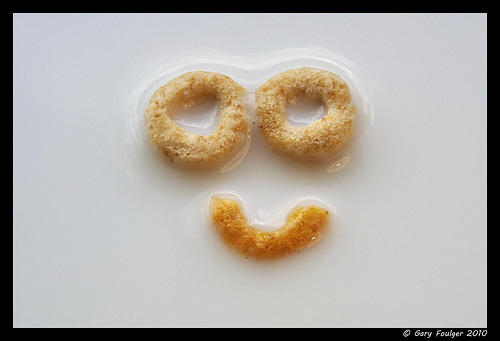 7. Anything cute – Don't underestimate the cute factor when it comes to getting kids into eating healthy snacks. Fork and Beans is a great place to find inspiration for making snacking healthy and fun. Cara is seriously the master of adorable presentation!
Disclosure: We've partnered with SuperEats this month and received samples, but all opinions expressed here are 100% my own.