Carrots often get short shrift in the veggie world, but they're actually healthy superstars! Learn the health benefits of carrots and get some awesome carrot recipes.
But we're overlooking this gorgeous (and incredibly healthy) vegetable. Read on to learn about the health benefits of carrots and five fun carrot recipes to help you let carrots take center stage.
While usually orange, carrots actually come in a variety of amazing colors– I was shocked to pick up my first seed catalogs and see purple, green, white and cosmic carrots that include four colors in one. Regardless of what color you choose, carrots are great for your body.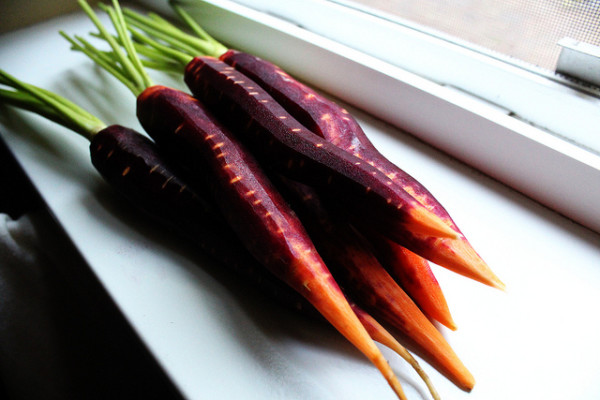 5 Health Benefits of Carrots
1. Good for your cardiovascular system: a long-term study shows that orange vegetables in particular help prevent cardiovascular disease. Other studies show consumption of carrots can help lower risk of heart disease.
2. Can help fight the big-C: newly discovered phytonutrients in carrots called polyacetylenes (including falcarinol and falcarindiol) have been shown to inhibit the growth of colon cancer cells.
3. High in vitamins: In addition to the super high Vitamin A content, carrots are also a great source of biotin, Vitamin K and trace minerals. They are also an excellent source of fiber, helping you maintain your best gut health. And yes, they can help improve vision! Says Diana Herrington on Care2, "Carrots are rich in beta-carotene, which is converted into vitamin A in the liver. Vitamin A is transformed in the retina, to rhodopsin, a purple pigment necessary for night vision.
4. Helps reduce cholesterol: Reader's Digest reports on a study that shows that participants that ate one cup of carrots each day for a week had reduced cholesterol levels.
5.  Slows down aging 
Herrington also writes that the high levels of beta-carotene in carrots acts as an antioxidant to cell damage done to the body through regular metabolism and can help slow down the aging of cells. This means carrots are also great for your skin!
8 Awesome Carrot Recipes
We've poked around some of our favorite blogs (including our own, of course) and found recipes that truly make carrots shine.
A carrot soup recipe from yours truly on Vibrant Wellness Journal. This is a quintessentially winter soup, made from carrots that have been hiding in your root cellar (or fridge, whatever) during the dark months. But don't be afraid to bust out this soup when the sweetest spring carrots arrive; serve with a light mixed green salad to keep it suitable for Spring. Click here for the Creamy Carrot Soup Recipe.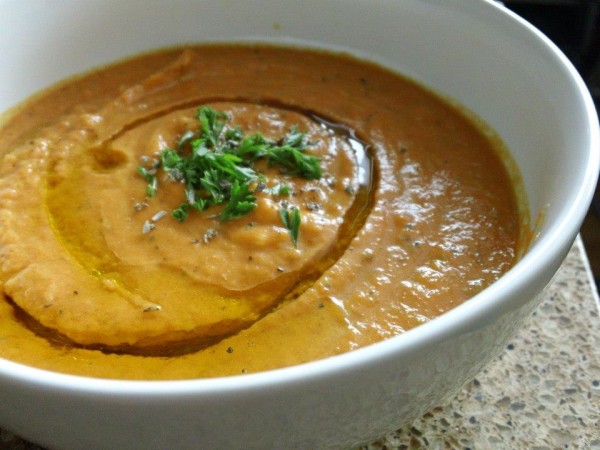 Amie Valpone shared a lovely pasta recipe from her new book, Eating Clean, using carrots as the 'pasta.' Use a vegetable peeler or a spiralizer (if you are lucky enough to have one) to create long, beautiful strands of carrot noodles. Find her recipe for Coastal Carrot Fettuccine here.
And if you're bored with savory, try my adapted recipe for Vegan Carrot Cake, featuring an array of awesome ingredients like coconut, raisins, and macadamia nuts in this easy recipe. There's frosting too!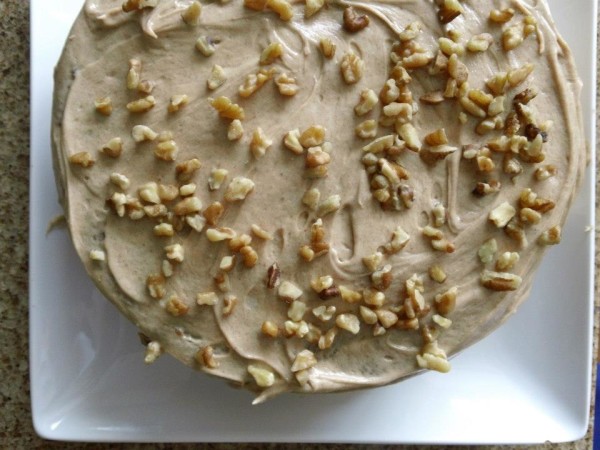 Uzbeki Carrots reviewed on 101 Cookbooks
Carrot Fried Rice from Vegan Richa
Carrot Cake Baked Oatmeal from Oh She Glows
The First Mess made a most lovely Carrot Ginger Bisque
And a new recipe! I just created this recipe to accompany this post (#bloggerlife). It's a riff on a super quick salad that I will often toss together for a quick party dish when I've forgotten to make something else. There are always carrots in my fridge, and if you have the other ingredients, this will come together quickly. The Cumin Seed Dressing is optional, but great. In a pinch just use a squeeze of lemon and a splash of apple cider vinegar and olive oil.
Click over to Vibrant Wellness Journal for this beautiful Quick Carrot Salad with Sesame & Cumin.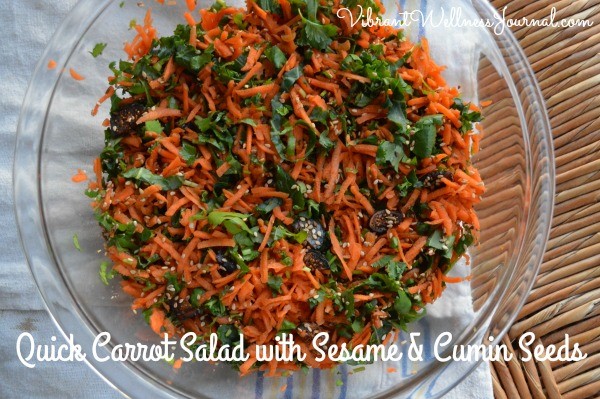 All images from respective author/chef, except feature photo, from Liz West on Flickr Creative Commons and Rainbow Carrots by Kate Fisher.