The scariest thing about Halloween might not be zombies or vampires. Let's take a look at the shocking amount of Halloween pumpkin waste and how we can prevent this yearly horrorshow.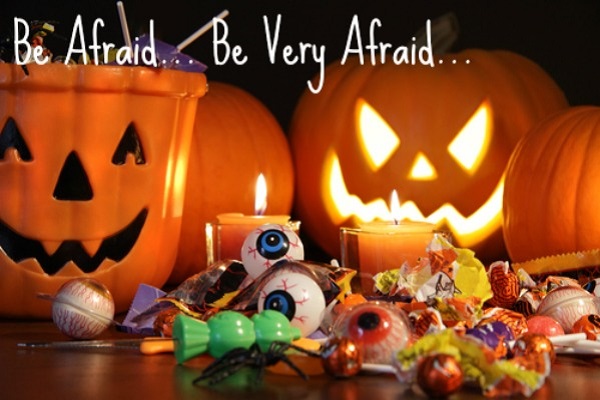 Happy Halloween, friends! I don't know about you, but Halloween feels a bit out of place on a Monday. Hopefully that means some of you have some whole (or freshly carved) pumpkins around the house for the actual holiday today.
I found this awesome video from Olio EX that examines just how much Halloween pumpkin waste we generate each year:
So many pumpkins bound for the landfill, yet this great food is totally edible!
Halloween Pumpkin Waste by the Numbers
Our food waste problem in general is pretty horrifying, and Halloween pumpkin waste is a shocking example of how cavalier we can be about food. Last year NPR wrote about pumpkin waste, estimating that we grow around 2 billion pounds of pumpkins in the US each year– most of which are tossed out!
The article explains that about a fifth of the pumpkins we grow in the US are turned into food, while the rest become decorations. If we are tossing that other four fifths of the 1.91 billion pounds of pumpkins we grow, that adds up to more than 1.5 billion pounds of pumpkins headed to landfills in early November.
Seems like a pretty big waste of a large, long-growing crop, especially when so many people in the U.S. don't have enough affordable food to eat.
Now is an especially good time to think about using these fruits better, since we're facing a pumpkin shortage due to poor harvests in 2014 and 2015.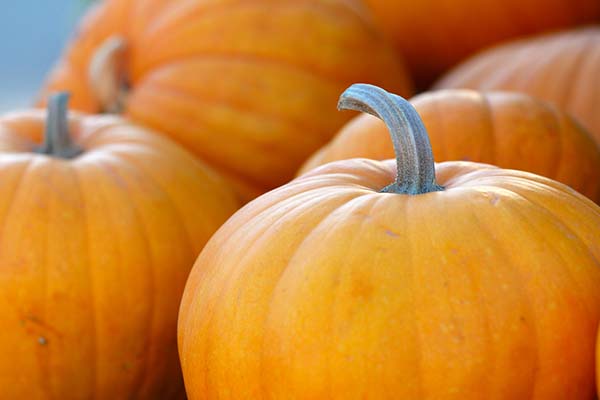 How to Eat Your Halloween Pumpkin
The types of pumpkins we tend to carve or paint for Halloween, known as Howden pumpkins, have been, "bred for size, shape, color and having a handle-like stem for easy carrying." They're not the most delicious, but they are still edible. The NPR article also notes that Howden pumpkins are often a bit more watery than other pumpkins, like kabocha or kuri.
Opinions differ, but generally, if you've kept your pumpkin whole, even if it's been sitting out for a few weeks, it's probably safe to eat. You can turn your jack-o-lantern into homemade puree, for use in a variety of pumpkin recipes. Click here to see our list of 15 Vegan Pumpkin Recipes like Homemade Pumpkin Spice Latte, Pumpkin Bread, and Pumpkin French Toast (my favorite) to make the most of pumpkin season.
Most sources do not recommend eating pumpkins that have been carved, since germs can proliferate in the open jack-o-lanterns. If you carved your recently pumpkin, and if it doesn't seem too dirty, you might be able to salvage a few parts for cooking down into soups or stews, though.
If You Can't Eat 'Em, Compost!
If you don't feel good about eating your Jack-o-lantern, you don't have to throw it in the trash. Instead, chop it up and toss into the compost bin. You can also check with local farmers to see if they can use the pumpkin as compost or for animal feed.
Whether you eat or compost, you're keeping that pumpkin waste out of landfills, and that's good news. Pumpkins – like any organic materials we toss in the trash – break down to create methane, a greenhouse gas even more harmful than CO2.