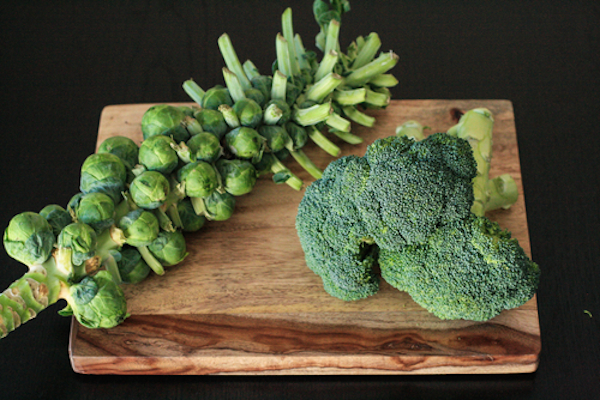 I started my backyard urban farm this year with mixed results. We got a bumper crop of okra (which keeps producing) but only a few tomatoes. Bugs ate the basil, sage, and arugula. And we overwatered our peppers, so those plants (which are normally simple to grow) simply failed to thrive.
So I'm looking forward to next year. I plan to do a lot of work on my soil, tune my sprinklers, and figure out how to get rid of aphids, cucumber beetles, and hornworms once and for all. (Tips welcome.)
But I'm not hanging up my tools for the year just yet. I've been planning and planting a small fall garden — not going overboard like I did this spring and summer — but experimenting with a few plants I've not grown before. I live in Texas, which means I can grow food well into winter. But even if you live further north, it may not be too late to plant a few cool season crops.
Which Fall Vegetables Are You Hungry For?
Obviously, you should look at recommendations for growing cool season vegetables in your area to see which varieties work and which won't. (Becky Striepe provides links to zone-specific planting guides in her August post about fall gardening.) But don't be afraid to experiment! Depending on how this season evolves, you may be able to grow something you didn't think would work. Here are a few possible candidates…
Calcium-Rich Cooking Greens
Think kale, collards, and mustard greens — those nutritious, leafy vegetables you can slow cook, saute, or throw into soups or stews. Once established, you can harvest the leaves multiple times over a period of months. If it's too late to direct sow in your area, look for transplants at your local garden store.
Fun, Frilly Salad Greens
These are so much fun to grow. They sprout quickly, and if planted in groups over time, you can have a long lasting harvest. Grow them outdoors, grow them indoors. In the ground or in containers. I have a tall garden cart dedicated to lettuces, arugula, and a few herbs. It's incredible to be able to go out, clip a few leaves of arugula (my favorite), and whip up a quick side salad.
Interesting Cole Crops
These plants require a bit more care, time, and space, but the results will be worth it. Ever seen how Brussels sprouts grow? Or broccoli? It's pretty darn cool. I planted transplants of both those vegetables plus cauliflower. We'll see how it goes! Cabbage is another great option.
Classic Root Vegetables
Carrots, turnips, rutabagas, and beets grow well in cool weather and are delicious in soups and stews or simply roasted in the oven. Some root crops take months to mature, but if you lack patience, radishes are a great option — they mature quickly and grow well in containers.
Gotta-Love-'Em Herbs
I love growing herbs. In Texas, many of them — like rosemary, thyme, chives, and sage — thrive year round even in the coldest of temperatures. Cilantro, which doesn't do well in our hot summers, perks up as the weather cools. And I planted marjoram for the first time this year — which has the most amazing scent. Best of all, most take up little space, so you can turn even a small corner garden into your new herb store.
Awesome Aromatics
Who doesn't love onions and garlic? Plant them now to harvest in the spring. Patience is a virtue, right?
Extending the Season
There are several ways you can give plants a bit more time to grow and mature by trapping heat as the temps drop. You can use simple row covers, make your own hoop houses, or build a cold frame. Planting in containers is also a great way to extend the season, because you can move the pots around — or even bring them inside — depending on the conditions. A helpful Mother Earth News article suggests something I've not heard of before: Paint water-filled containers flat black and use them in your garden. They absorb heat during the day and release it at night and can be used inside cold frames or greenhouses or taped together to place around plants. Clever…
What fall vegetables will you plant? Let us know how it goes. Happy farming!
Image Credit: Brussels Sprouts and Broccoli photo via Shutterstock