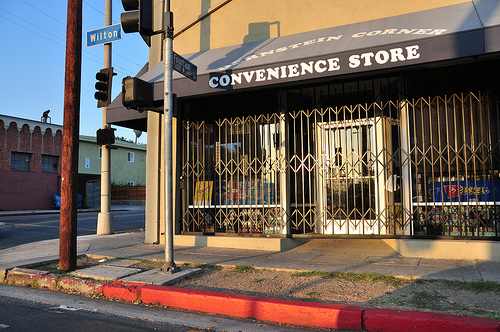 Los Angeles is well known for it's great eats, but not all areas are so lucky. In parts of south and east L.A., many neighborhoods lack access to fresh, healthy food. There areas, called food deserts, have obesity rates three to five times higher than the rest of L.A.
Southern California's local NPR affiliate, KPCC, recently produced a program on "Navigating L.A.'s Food Deserts" and were kind enough to share a two part video peek with us. Here it is:

You can listen to the whole episode on food deserts on the KPCC website.
Image Credit: Creative Commons photo by kkanouse
I was not familiar with food deserts until recently. Were you guys aware of the food desert issue? Do you have ready access to fresh produce where you live, or do you have to hike to get your hands on healthy eats?