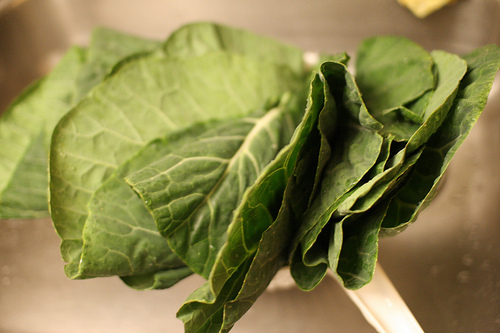 Having spent a number of years working in and enjoying Atlanta, Georgia, I developed an affinity for southern hospitality. After moving away, I would call directory assistance for the 404 area code occasionally just hear that distinctive and luring southern twang again.
I really fell in love with the South when a girl I was dating at the time took me to her family's home for a New Year's Day meal. I could taste the customs and flavors that have been passed down for generations.
Though the foods may vary, New Years day has a number of good luck food traditions throughout the world. Some foods are said to bring luck or money; others safety and a good life. And some are just tasty.
Legumes (including beans, peas, and lentils) are eaten for the New Year because they are symbolic of money. In Italy people often eat cotechino con lenticchie – green lentils and sausages –  and  the first meal of the New Year in Brazil is usually lentil soup or lentils and rice.
In Turkey pomegranates symbolize good luck for the coming year because of the red color and the shape of the seeds, which represent money and prosperity.
In Spain, Portugal, Mexico, Cuba, Ecuador, and Peru, it is often traditional to eat 12 grapes at the stroke of midnight, one for each month in the coming year.
In many cultures (among them Ireland, Hungary, Switzerland, Germany and Austria) the custom of eating pork on New Year's is based on the idea that pigs symbolize progress. They are considered good luck because they root forward, symbolizing progress, and the fatty meat is also symbolic of fattening wallets.
The Greeks celebrate the beginning of the New Year by sharing a traditional sweet bread into which a coin has been baked. The bread is sliced at midnight and whoever gets the coin is believed to have good luck for the year.
A traditional New Year's meal in China always starts with noodles. It is best to cook long noodles, and to try and not break them up when eating them. The noodles represent longevity. So if you break a noodle, you might not be blessed with long life.
And my favorite, the Southern tradition of black-eyed peas with the trio of pork, collard greens and cornbread. The old southern adage says, "Peas for pennies, greens for dollars, and cornbread for gold… Eat poor on New Year's, and eat fat the rest of the year."
According to Epicurious, superstition also dictates what not to eat:
In addition to the aforementioned lucky foods, there are also a few to avoid. Lobster, for instance, is a bad idea because they move backwards and could therefore lead to setbacks. Chicken is also discouraged because the bird scratches backwards, which could cause regret or dwelling on the past. Another theory warns against eating any winged fowl because good luck could fly away.
My hope for you is to reap the benefits of these traditions by starting the year with a fabulous dining experience and an optimistic outlook for prosperity and abundance.
Good Luck Food Recipes:
Image Credit: Creative Commons photo by arvindgrover