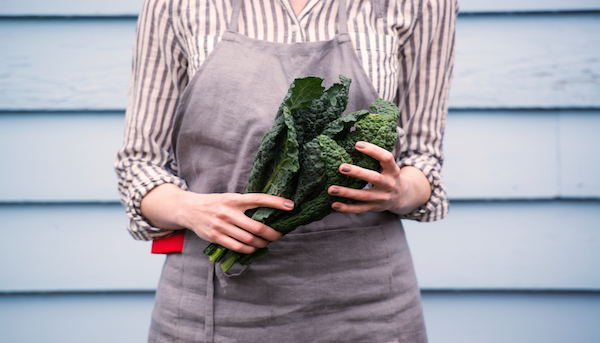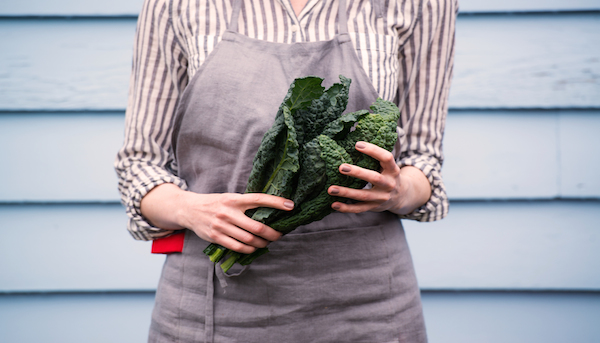 Now you've done it, health fiends, you've really done it. You've eaten so much kale that farmers can no longer keep up. Really. There's a global kale shortage happening and it could spell spinach for all of us. The horror.
According to ABC News Australia, the popularity of kale, the nutrient-rich leafy green member of the brassica family, has far exceeded sales expectations that farmers simply can't keep up Down Under.
While the biggest kale shortage is happening in Australia, Americans could feel the pinch as well because Bejo Seeds, the seed supplier running out of kale seeds, also supplies U.S. farmers. And with that seed stock in jeopardy, there may be little to stop the kale shortage from making us all have to eat potato chips instead of our beloved nacho-cheesy kale chips.
"You could describe it as embarrassing to us, but it's just one of those things that's happened on a global basis," said Tony Hubbard from Bejo Seeds, which is based in the Netherlands.
According to Hubbard, no vegetable has ever enjoyed a boom like kale has. "Kale's growth has been off the charts. It is by far our fastest growing product," Brad Gorman of Coles Fresh Produce told ABC.
Humans have a long history with kale, even though it's recent rise in popularity made it feel like a "new" vegetable. "Until the Middle Ages the frost tolerant green was the most widely eaten vegetable in much of Europe and has remained a staple in some countries including the Netherlands and Germany," reports ABC News Australia.
And this isn't the first time in 2014 that we've come close to a massive kale shortage either. A pest attacked U.S. kale crops back in April threatening to cut our kale supplies significantly by the start of summer. But farmers endured. Can they survive the current seed shortage as well? Only time will tell. Until then, who's ready for some broccoli?
Kale image via Shutterstock