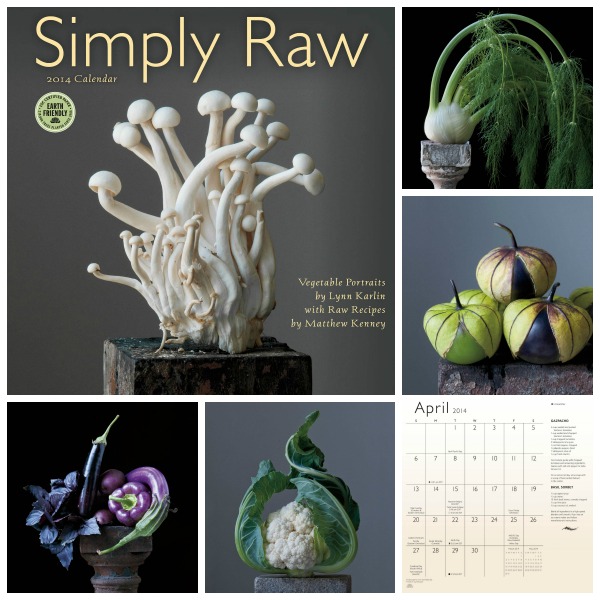 The kind folks at Amber Lotus Publishing are sponsoring a giveaway for one of their gorgeous raw foods calendars!
The calendar that they're offering in this giveaway features gorgeous raw food photos by Lynn Karlin. The calendar also is chock full of delicious raw recipes from chef Matthew Kenney.
There are lots of calendars that offer beautiful food photography and even recipes, and what I love about this one from Amber Lotus is that they work hard to keep their printing practices as low-impact as possible. The calendar they're offering in this giveaway is printed on recycled paper using low-impact dyes. According to their press release, Amber Lotus is also a carbon-neutral company:
Amber Lotus was one of the first calendar companies to use recycled paper and were an early member of Green America. They started their program of offsetting their tree usage and carbon footprint by planting trees and contributing funds to NativeEnergy. They continue that initial focus by using FSC certified paper and partnering with Trees for the Future. As of 2013, Amber Lotus Publishing has helped plant more than 330,000 trees and Trees for the Future has certified that they are now significantly carbon negative as a company. Read more about their environmental stewardship.
There are a few ways that you can enter or get extra entries, so make sure you get as many "names in the hat" as you can in our giveaway widget!
You can check out more calendars from Amber Lotus on their website!