We love the holidays, because it gives us a chance to share all our favorite food items with friends and family!
If you don't intend to bake your holiday gifts or do DIY food gifts this year, we've compiled this edible holiday gift guide to share some really great items to share with our readers. These are products that we've found over the past year that make us hungry and happy, and would make awesome gifts for people who love to eat!
The Eat Drink Better Gift Guide for People Who Love to Eat
---
Snack with Less Sugar with Color Bars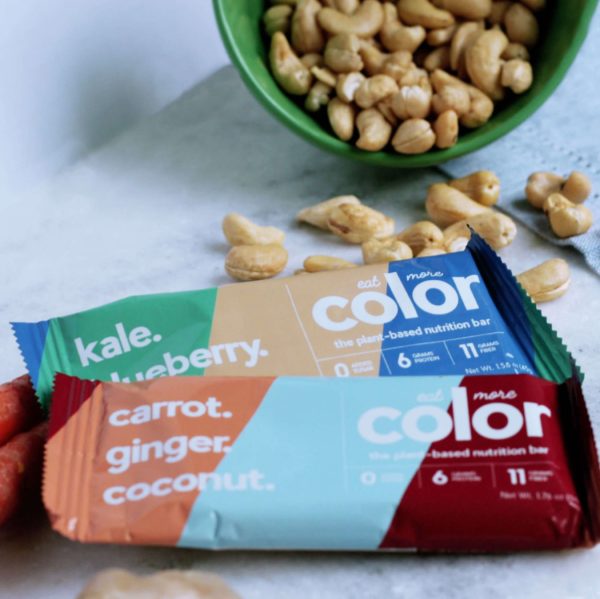 Color is a brand new plant-based nutrition bar founded by two graduate school students who were frustrated by the lack of healthy, convenient snack options around their campus. Unlike most other nutrition bars which are basically candy bars in disguise, Color bars have zero added sugar. They're also an excellent source of fiber (40+% of recommended daily value in a single bar!) and have 6 grams of plant-powered protein. Color bars are vegan, gluten-free, soy-free, and contain no artificial ingredients.
Color bars are packed with vegetables, fruits, nuts, and seeds – only ingredients you can pronounce and are happy to eat. Co-founder James says, "We like to them of them as a tiny little farmers market you can take with you wherever you go!" Color Bars currently come in two delicious flavors – Kale Blueberry Cashew and Carrot Ginger Coconut – and they're only available on their website. Their 4 Bar Trial Pack is currently on sale for only $9.99. Give these yummy treats to busy parents, college students, and anyone else that needs to snack (like yourself). BONUS GIFT GUIDE SPECIAL: use code EATDRINKBETTER to get free shipping AND a free tote bag when you order a 4 Bar Trial Pack!
The Best Vegan Mayo: Fabanaise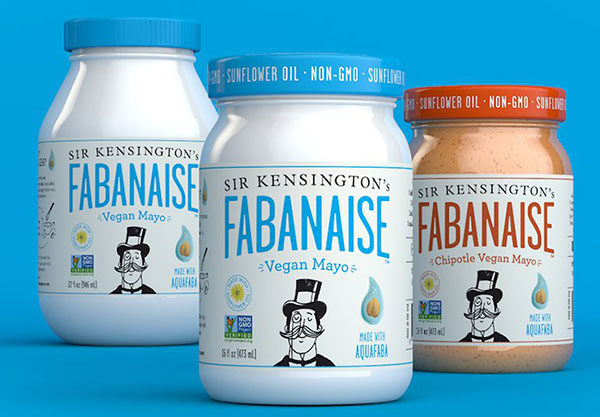 For decades I have avoided mayo, vegan and otherwise. I think it's truly a revolting food product, but Fabinaise has changed my mind entirely. Becky outed me for my passion for this yummy sauce in her review of the Sir Kensington's vegan product line, and nothing has changed since she wrote that. I use it on my sandwiches and as a dip for tacos and veggies. I stick with the chipotle flavor (I can't leap yet into the plain!), and I am so stoked. A perfect gift for veggie burger lovers, sammich eaters, and veggie dippers!
Perfect Green Teas from Rishi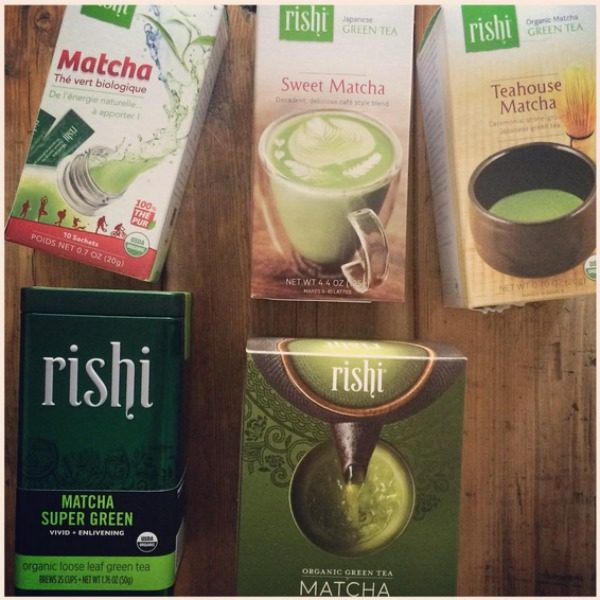 Rishi Teas sent me some matcha to review, and it turns out, I don't love matcha. But I WANT to love matcha. This powerful green tea is a traditional Japanese drink, made from the whole green tea leaf, so you get a ton of antioxidants and other good plant magic in your cup. You can bake with it, blend into matcha lattes, or drink traditionally mixed with just hot water. The bright green drink just feels healthy. Rishi makes a bunch of varieties of tea, and while the pure matcha didn't tickle my fancy, their Super Green is literally the best tea I've ever had. The combination of matcha and sweet sencha is a potent blend that tastes light and bright. The greenest of green tea is a perfect gift for tea drinkers and for coffee drinkers looking to change it up and for health nuts generally! 
Super Delicious Superfoods from Imlak'esh Organics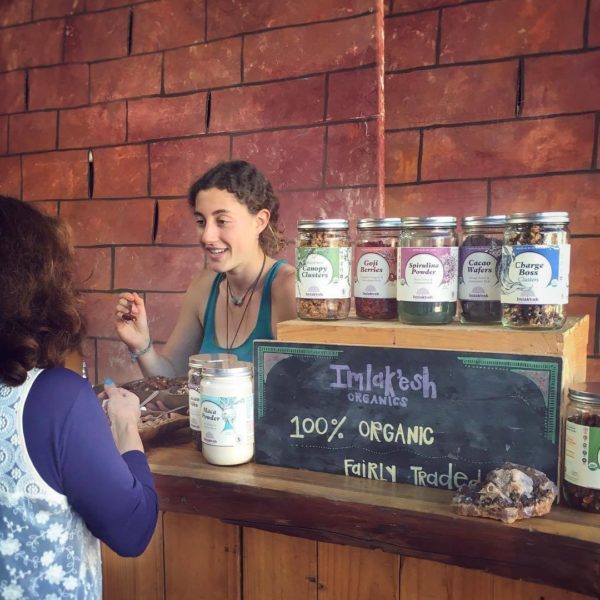 We met these fine folks at Wanderlust this summer, and were super impressed with their deliciously sustainable superfood products. They offer my favorite superfood, maca, along with an array of cacao products, berries, spirulina, a cool new-to-me superfood called macambo, and a few little granola-like snacks. Great for the superfood chef, or the person always looking to try new superfoods. 
Delicious Sake for Holiday Sipping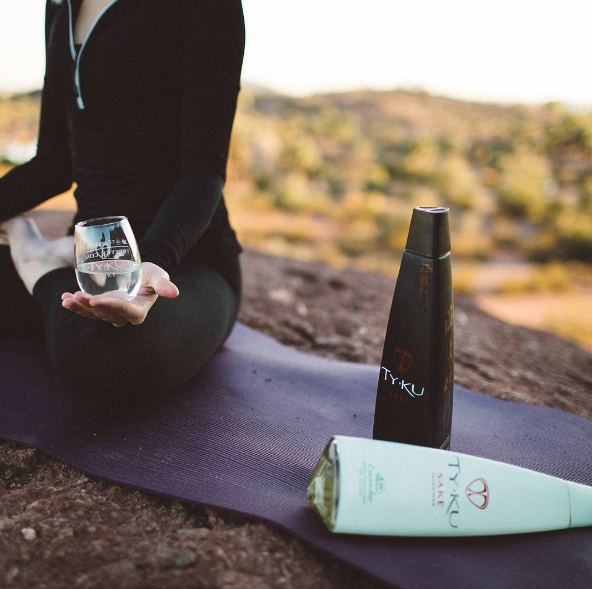 I have been drinking sake for years, it wasn't until the Wanderlust in Tahoe that I really got to know the delicious nuance that sake offers from the folks at Ty Ku Sake. It's also naturally gluten-free, sulfite free, and mildly boozy so that I get a buzz but don't feel terrible the next day. Whether enjoyed straight or in a cocktail, sake is a delicious addition to your holiday parties. Great for the buzzed gourmand, the chief bartender and mixologist and those looking to try a new way to sip sustainably. 
The companies and products listed here have paid for promotion and/or have shared products for review, but all opinions are my own -adb