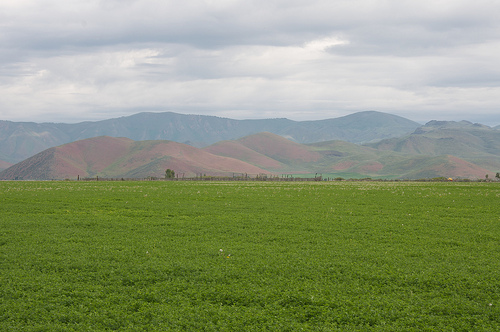 The Genetically Engineered Organism Liability Act (H.R. 5579) has a few other names that illuminate what Rep. Dennis Kucinich wants to cover in this bill – Genetically Engineered Technology Farmer Protection Act, Genetically Engineered Crop and Animal Farmer Protection Act. The third in a trio of bills (H.R. 5577, H.R. 5578) introduced by Rep. Dennis Kucinich on Jun 23 of this year, the Genetically Engineered Organism Liability Act is intended:
To provide additional protections for farmers and ranchers that may be harmed economically by genetically engineered seeds, plants, or animals, to ensure fairness for farmers and ranchers in their dealings with biotech companies that sell genetically engineered seeds, plants, or animals, to assign liability for injury caused by genetically engineered organisms, and for other purposes.
The Genetically Engineered Organism Liability Act will provide legal recourse for farmers who have been damaged economically by a genetically engineered crop or animal. Much of the controversy surrounding the recent court decision that removed a ban on genetically-modified alfalfa would have been moot with this bill. If this bill passes, then a farmer who wants to sell his organically grown alfalfa, but is unable to because his alfalfa has cross-pollinated with genetically-modified alfalfa, will be able to sue the company responsible for creating the alfalfa that has moved into the organic fields.
Similarly, a conventional farmer who wants to export alfalfa to a country that has banned GMOs (as many have) will be able to recoup any financial losses due to gene contamination.
H.R. 5579 is sitting in three committees: the House Judiciary Committee, the House Energy and Commerce Committee, and the House Agriculture Committee.
Eight representatives have signed on to co-sponsor H.R. 5579.
Rep. Peter DeFazio [D, OR-4]
Rep. Barney Frank [D, MA-4]
Rep. Raul Grijalva [D, AZ-7]
Rep. Maurice Hinchey [D, NY-22]
Rep. Barbara Lee [D, CA-9]
Rep. Chellie Pingree [D, ME-1]
Rep. Fortney Stark [D, CA-13]
Rep. Lynn Woolsey [D, CA-6]
If your representative isn't on there, you might want to give them a call or write them a letter to let them know how you feel about the bill. Writing your elected representatives is the best way to get a bill noticed and moving through committee.
Find your elected representative.
Image copyright Sam Beebe, licensed through a Creative Commons license.