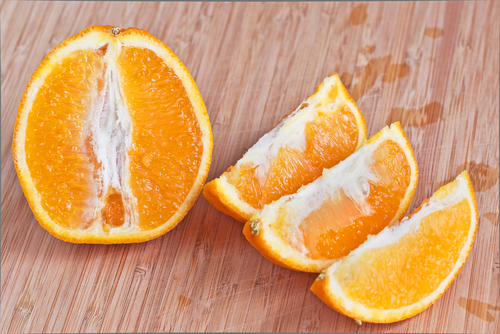 I just learned about fruit shrubs from one of my favorite foodie websites: Food In Jars. Her Blood Orange Shrub is on my to-do list, since our CSA sent us a few red naval oranges this week!
Wait…a shrub you can drink? Wouldn't the leaves and twigs be scratchy in your throat?
It turns out that a fruit shrub, aka "drinking vinegar," is a sweet, tart, fruity mixture that you use to make delicious drinks! A basic shrub combines one part each of fruit juice, sugar, and vinegar. So, to make a batch of orange shrub, you'd combine:
one cup of orange juice
one cup of sugar
one cup of vinegar
From the look of things, apple cider vinegar is the preferred sort for making a fruit shrub.
You wouldn't drink your shrub straight up. Instead, combine a few tablespoons of your shrub in a glass with a mixer of your choice, like sparkling water, flat water, or booze. I'm super intrigued with using shrubs to make my own sodas at home! No high fructose corn syrup here, and I can control exactly how sweet I want it.
An orange shrub sounds delicious, and I bet berry shrubs would be good, too. For sweeter juices, like apple juice, I might want to cut the added sugar back, since they're so sugary already. Have any of you guys tried making fruit shrubs before? I'd love to hear your experiences!
Image Credit: Fruit shrub photo via Shutterstock