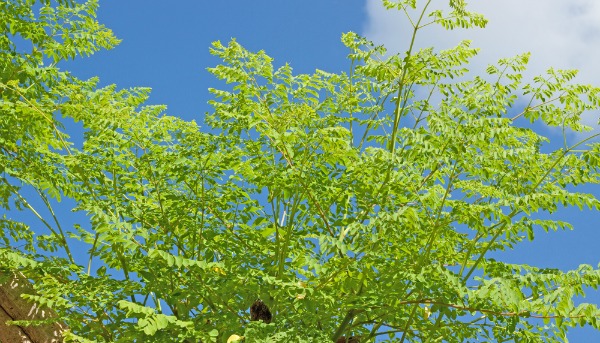 A big part of global food security is about increasing yields, and Kenyan farmers are doing just that with the help of a local tree.
Kenya's farmland isn't in the best shape. Because of deforestation and poor soil, food security in Kenya is pretty shaky. The Green World Campaign (GWC) is helping Kenyan farmers change that, and they're not using harsh pesticides or GMO crops to do it.
Instead, the group is helping farmers plant moringa trees – also known at "The Tree of Life." The trees are drought resistant and naturally improve soil quality in areas where they're planted. By extension, that helps improve food security for Kenyan villagers. Not only do these trees help improve soil quality, but the leaves are edible and very nutritious.
Derek Markham at our sister site, The Inspired Economist, takes an in-depth look at how the moringa tree is improving food security in Kenya.Derek says:
According to GWC, moringa tree leaves have 25 times the iron of spinach, 17 times the calcium of milk, 15 times the potassium in bananas, and 9 times the protein of yogurt, and villagers can not only eat them for their own meals, but can also sell them as a food item to others. It's said that one single moringa tree can easily feed a family of 7 once a week, so a plantation of many moringa trees could make a huge difference in the lives of rural villagers.
Derek also shares some information on how you can help the GWC's campaign in Kenya:
If you're interested in helping to plant trees through the Green World Campaign, you can do so at their website, or if you're interested in funding one of the moringa tree pilot projects, contact them at info@greenworld.org.
Want to learn more about how the moringa tree is helping improve food security in for Kenyan villagers? You can click here to read Derek's article!
Image Credit: Moringa Tree photo via Shutterstock