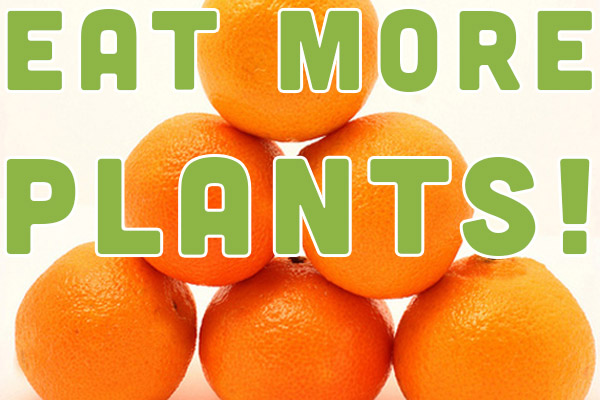 Looking for a more plant-centric food pyramid? Whether you're vegetarian, vegan, or an omnivore, this one can help you eat a little healthier.
When it comes to nutritional recommendations, I'm a little bit wary of the USDA. Back in 2011, watchdog group Physicians Committee for Responsible Medicine sued USDA for applying more lobbyist dollars than nutritional information to their food guide pyramid. USDA has since scrapped the pyramid in favor of MyPlate, which was an improvement but still stinks of dairy industry dollars.
Related Reading: Big Dairy Attacks Alternative Milk
That's why I was very excited when the folks at Oldways – a nonprofit food and nutritional education group – reached out to me about their revamped vegetarian and vegan food pyramid. Check it out:
Vegetarian and Vegan Food Pyramid
Unlike MyPlate, there's no tall glass of milk on the side. Oldways recommends good, old-fashioned water. If you're vegan, all you need to do to follow this food pyramid is skip the very top tier. I love the way this pyramid graphically illustrates the delicious bounty that makes up a plant-based diet!
My favorite part about this pyramid, though isn't the food recommendations. I love that at the bottom they acknowledge daily physical exercise as the foundation of good health. You can eat as healthily as you like, but without a healthy exercise habit, you're not getting well-rounded wellness.
Related Reading: Exercise for a Healthy Pregnancy and Easier Labor
I just discovered Oldways when we connected on Twitter, and I am loving their holistic mission statement:
Oldways guides people to good health through heritage, using practical and positive programs grounded in science tradition and real foods. Let the old ways be your guide to good health.
They launched their first vegetarian food pyramid in 1997, and the one pictured above is an updated version that they just unveiled today at the Academy of Nutrition and Dietetics Food & Nutrition Conference & Expo in Houston. This updated food pyramid is right in line with their mission:
To create this enhanced Vegetarian & Vegan Diet Pyramid […] Oldways brought together a world-renowned scientific committee to review extensive scientific data on plant-based diets and provide recommendations for updates.
The updated pyramid coincides with their Oldways Vegetarian Network, which has all kinds of tools to support anyone who wants to eat more plants.
Image Credits: Oranges photo via dominiquegodbout; Vegetarian and Vegan Food Pyramid via Oldways Vegetarian Network