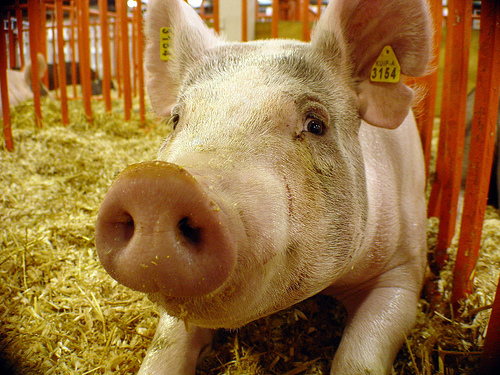 Whew! Last week was a doozy, and my to do list is full of a whole range of food-related stories from across the Important Media Network and across the web that I wanted to share with you.
Soil pH Test at Home
Over at Ecolocalizer, Dylan Linet talks about the basics of pH for your garden and how to test your soil at home.
Farm Antibiotics: 'Pig Staph' in a Daycare Worker
In the "just plain scary" department, Maryn McKenna talks in-depth about how a drug-resistant strain of staph could have made it from a factory farm to a daycare worker.
Big Ag sues to block commercial salmon season
Red Green and Blue's Dan Bacher talks about big ag's most recent water grab. Bacher also has a great piece on how California voted to label (but not ban) GMO salmon.
World's Largest Rooftop Farm (in NYC) & Interviews with Its Founder
Zachary Shahan, who you may know from his articles here at Eat Drink Better, writes at our sister site, Planetsave, about how Brooklyn Grange, an organic urban rooftop farm is proving that anyone can grow their own food.
Image Credit: Creative Commons photo by fleur-design