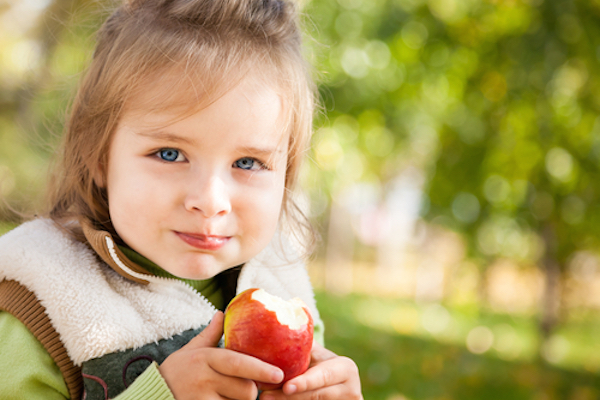 Imagine a tree-lined street, bordered by trees heavy with ripe apples, peaches, and plums — all free to pluck for an afternoon snack. But you're not in a commercial orchard — you're in your own neighborhood. And you and your neighbors have created this edible urban orchard together. How beautiful would that be?
The Austin-based non-profit Food is Free Project wants to help us realize this vision. It provides inspiration and resources to help us start urban farming projects with our neighbors by planting edible plants in our front yards. It's all about building community while taking a small step to heal our broken food system.
This year, the organization has started a movement. It wants you — yes you — to plant one fruit tree and encourage at least five friends to do the same. #OperationFruitTree is the name of the game. On the Food is Free Project's Facebook page, the team posted this inspiring photo, adding: "You have the ability to send a ripple that travels around the world. Together, we can inspire the planting of millions of trees that feed our communities this year. Let's make this year count!"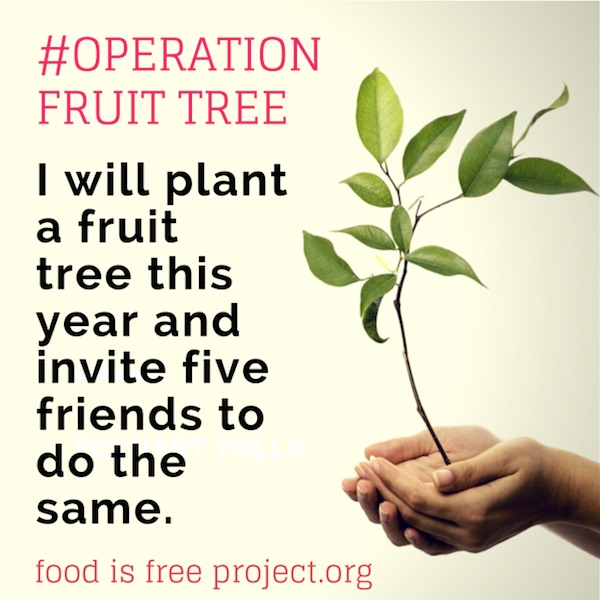 I'm inspired! (The peach tree I planted last year did not make it, so I also have something to prove.)
If your interest has been piqued, the following resources will help you start your journey:
Never underestimate your power to inspire and affect your community around you. Even the smallest of acts can really ripple out.

– John VanDeusen Edwards, Founder of The Food is Free Project
Will you plant a tree? If you do, please come back and let us know. And spread the word!
Image Credit: Eating an Apple via Shutterstock