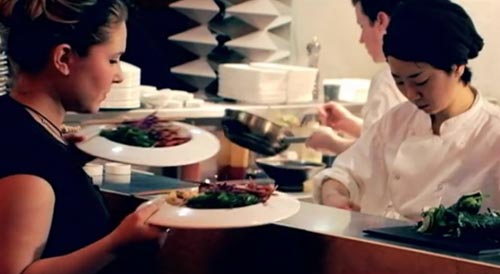 I was fortunate enough to get a pass to a screening of Planeat, a new food documentary about the impacts of meat and dairy on the planet and our health.
Planeat is part of a series of food documentaries for which Whole Foods is organizing screenings to spread awareness about the impacts of our food choices on our bodies and the planet. The film combines interviews with two researchers, a doctor, and vegan chefs, which I think was a really interesting take! Rather than just talk about the problems with animal-based foods, throughout the film you got to see delicious examples of a plant-based diet. Here's the trailer, to give you a little taste:
For folks reading this site, some of the information in Planeat might seem like old news, but the food documentary had some very interesting stories and facts that I hadn't come across yet. Here are a couple of the things that stuck out for me:
On average, lacto-ovo vegetarians eat more animal protein than people who eat a poultry diet.
Dr. Essleston, a cardiologist, successfully reversed coronary artery disease in his patients just by switching them to a plant-based diet along with cholesterol lowering meds. While you might say that the meds negate these findings, we're talking about people who had suffered multiple heart attacks and were already taking these medications and had failed bypass surgeries.
What was particularly interesting was that a lot of the talk about the health impacts of animal-based foods focused on animal protein, not animal fats.
Lots of food documentaries look at the impact of our food on the planet, but what really struck me about Planeat was the focus on delicious vegan eats. They interviewed vegan chefs (including the women behind Babycakes in NYC!) and showed how fun and delicious it can be to whip up a vegan meal. The folks at Planeat have been kind enough to share a few of Chad Sarno's vegan recipes from the film. Check them out on the next page!