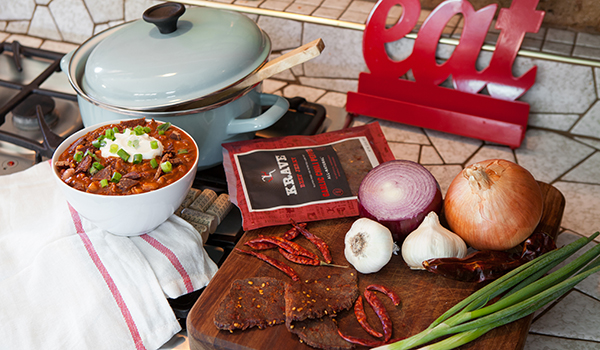 FoodNavigator-USA recently picked its list of 10 food and beverage entrepreneurs to watch in 2014 and some of the entrepreneurs are finding profit in healthful, innovative, inspiring food trends.
This is the second in a series highlighting the best of FoodNavigator-USA's list of 10 food and beverage entrepreneurs to watch in 2014. 
I was thrilled to see KRAVE Jerky founder Jon Sebastiani on the watch list. As it says on the KRAVE website, 'KRAVE takes jerky to another level!'
Promising moist and tender, chemical-free, hand-sliced pieces of meat, KRAVE Jerkys are entirely gluten-free and free of nitrites, MSG, and corn syrup. Due to its recipes, meat selection, and proprietary cooking process, KRAVE's products are lower in salt (50-70%), cholesterol (50-70%), and calories (15-70%) than its major competitors yet are 97% fat free. All in all, KRAVE is a snack you can feel good about.
KRAVE also comes in some terrifically interesting flavors. I love the Sweet Chipotle and my kids love the Grilled Sweet Teriyaki.  More adventurous types might like Black Cherry BBQ or Chili Lime.
KRAVE is a favorite in my house and deservedly so. Until we found KRAVE my jerky-loving kids were frustrated by my attempts to keep it away from them because of the nitrites found in virtually all commercial jerky. KARVE is the perfect solution.