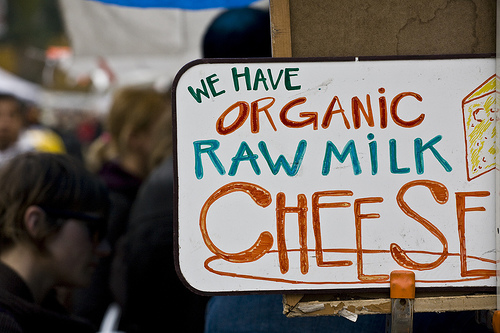 The FDA recently ordered Morningland Dairy, a small family farm in Missouri, to destroy 50,000 pounds of raw cheese.
It all started when Morningland got caught up in the Rawesome Food Club raid in California a few months ago. Morningland cheese was confiscated by FBI, FDA, California Department of Food and Agriculture (CDFA), and Health Department agents who entered the raw food club with guns drawn.
On August 24th, 55 days after the Rawesome raid, the CDFA reported it had found dangerous Listeria and Staphylococcus bacteria in two Morningland cheeses.
Since then, Morningland Dairy has been visited by the FDA and the Missouri Milk Board, and have been ordered to destroy all their cheese stock – some 8 months of work – the value of which is approximately $250,000.
The FDA also recently announced a nationwide recall of Morningland cheese, even though no one has reported any illness from Morningland products in the dairy's 30-year history.
Morningland asserts that the CDFA analysis and subsequent tests were illegitimate, but the dairy's efforts to convince the Missouri Milk Board to retest its inventory have been unsuccessful.
Devotees of raw dairy are concerned that the FDA is trying to enact an outright ban on raw cheese. This idea is particularly troubling given that many of the finest cheeses in the world are made from raw milk.
Image courtesy of niznoz via a Creative Commons license.