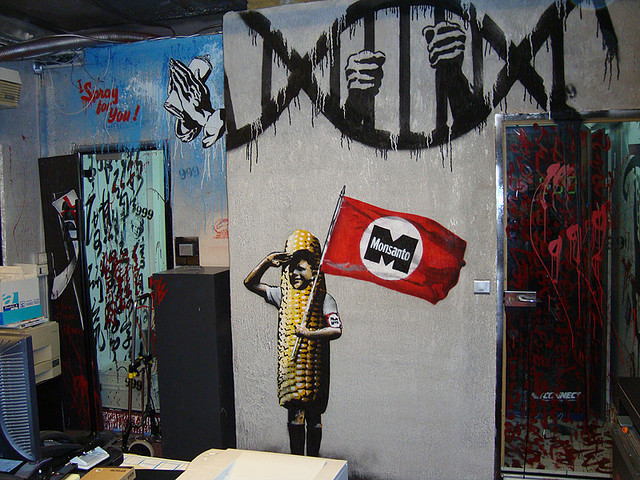 Monsanto has bullied farmers big and small for far too long.
I just received an action alert from Food Democracy Now that I thought you guys would like to see, too:
"On January 10, family farmers will enter a courtroom in Washington DC to take part in the appeal of OSGATA vs Monsanto et al, a court case filed to protect farmers from genetic trespass by Monsanto's GMO seed, which contaminates organic and non-GMO farmer's crops and opens them up to abusive lawsuits. In the past two decades, Monsanto's seed monopoly has grown so powerful that they control the genetics of nearly 90% of five major commodity crops including corn, soybeans, cotton, canola and sugar beets."
Monsanto has filed hundreds of cases against farmers for growing GMO crops without buying the seeds. Sometimes, these farmers have been engaging in a centuries-old practice: seed-saving. In many other cases, though, the problem wasn't that the farmers planted Monsanto seed on purpose, but that their fields became contaminated by Monsanto seed from neighboring farms.
That's right: Monsanto's product invaded these farmers' fields, and the farmers are the ones getting sued.
Judge Naomi Buchwald ruled in favor of Monsanto in Organic Seed Growers and Trade Association et al v. Monsanto in early 2012, but the plaintiffs filed for appeal in April, and the time has come! Food Democracy Now has launched a en easy tool so that we can show those farmers that we stand with them against Monsanto. To send them a message of support, just head over to their page!
Image Credit: Creative Commons photo by Home of Chaos