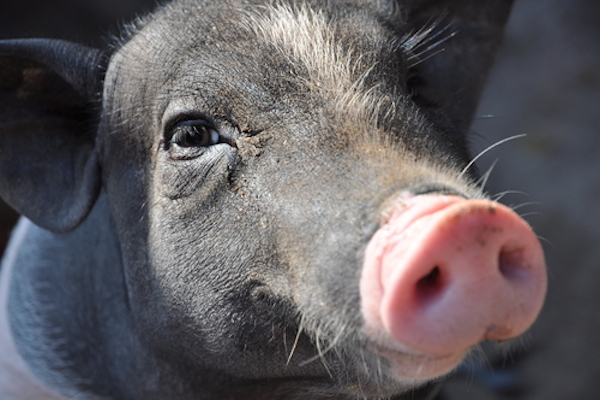 Farm to table: A positive social trend and fashionable movement. Chefs and restaurateurs flaunt it while we flock to farmers markets to support our small, local, family-owned farms.
But is it really making a positive difference for our farmers?
Two recent publications — 1) the USDA's 2012 Census of Agriculture and 2) a New York Times opinion piece by Bren Smith (himself a shellfish and seaweed farmer) — have poked my cynical side.
Is the Farm to Table Movement Helping Small Farmers Succeed?
According to the most recent USDA Census of Agriculture, not so much. Published every 5 years, the latest census (released this past May) gives us the state of American farming in 2012. And the picture ain't pretty for our farmers.
Between 2007 and 2012, America lost 95,000 farms — about 4.3% of the 2.2 million farms operating in 2007. Most of those farms were small — 42% smaller than 50 acres and 51% between 50 and 499 acres. America's very large farms (those with at least 2,000 acres) actually increased in number and were the only category of farms by size to do so. They are definitely not the small, local, family-owned farms we think the farm to table movement is supporting.
The census also shows that farm incomes grew significantly between 2007 and 2012 — by 32.7% — which sounds like great news until you learn that their expenses also increased — by 36%.
Hmmm…
A Farmer's Perspective on the Food Movement
Bren Smith's New York Times article "Don't Let Your Children Grow Up To Be Farmers" (an absolute must-read) opened my eyes further.
He highlights additional USDA research revealing the median farm income in 2012 was negative $1,453. (Yeah, that's right. Negative.) 91% of all farm households rely on non-farm income to survive. He has lived this reality — working odd jobs, steeped in college debt, and often unable to afford basics like healthcare.
He pokes holes in our theory that an increasing number of community supported agriculture (CSA) programs and farmers markets means the food movement and our farm to table crushes are making things better for farmers. The increased number of CSAs has heightened competition and pressures farmers to reduce prices. And selling potatoes and corn at a farmers market is hardly going to pay the bills for most small farmers.
What about the support we think those farm-to-table-touting chefs are providing to our farmers? Mr. Smith points out that the restaurant industry is highly competitive. Most chefs follow a guideline that food costs should be less than 30% of a meal's price to the consumer, which limits their choices and often cuts out the small, local farmers that follow (the more expensive) organic and humane practices — those farmers that farm to table cuisine should support.
Mr. Smith sums up the root of the problem by writing: "The food movement — led by celebrity chefs, advocacy journalists, students and NGOs [non-governmental organizations, like non-profit advocacy groups] — is missing, ironically, the perspective of the people doing the actual work of growing food. Their platform has been largely based on how to provide good, healthy food, while it has ignored the core economic inequities and contradictions embedded in our food system."
He has ideas to flip the script and knows that farmers themselves have to lead the charge. But I think it's also important that we — as consumers and good-farm-real-food advocates — understand the realities of being a small farmer and see through the marketing hype of that trendy "farm to table" label.
Summing It Up and Looking for Help
I've found a new food hero: Bren Smith, shellfish and seaweed farmer on Long Island Sound — who doesn't want us to keep putting lipstick on this pig. I'm not sure how we can best help our small, local farmers, but let's brainstorm. Got ideas?
Image Credit: Smiling Pig via Shutterstock