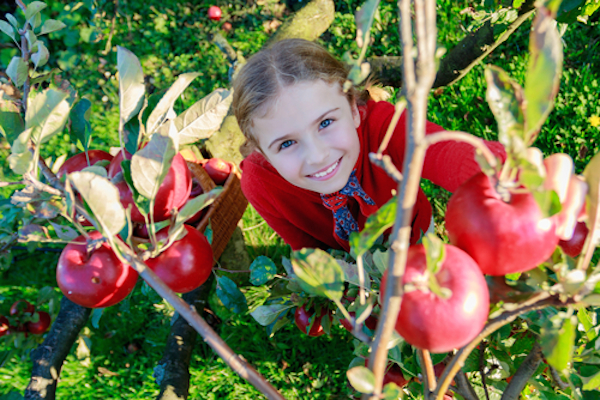 "Farm to school" is a popular phrase right now. It's garnering lots of press, and numerous non-profit organizations have been created to spread the word. The goals? To teach your kids about real food — where it comes from, how to grow it, and why they should eat it. But these aren't the only outcomes. A new report from the National Farm to School Network explains how the farm to school movement benefits more than just your children.
What Does Farm to School Mean?
The report — which is based on a page-long list of reputable research — defines farm to school as "a school-based strategy that focuses on creating a healthy school food environment." And while implementations differ, they include at least one of the following three concepts:
Procurement: Local foods are purchased, promoted, and served in the cafeteria or as a snack or taste-test.
Education: Students participate in education activities related to agriculture, food, health, or nutrition.
School gardens: Students engage in hands-on learning through gardening.
Farm to School Benefits Your Kids…
Farm to school programs deliver positive outcomes where your students are concerned. The research-based report shares some examples:
Kids choose healthier options and eat more fruits and vegetables both at school and home. They eat less unhealthy foods and drink less soda. And they increase their physical activity.
They know more about gardening, agriculture, healthy eating, local foods, and seasonality.
They're more willing to try new foods. (Something all parents would appreciate, right?)
They have enhanced overall academic achievement and improved life skills, self esteem, social skills, and behavior.
…But That's Not All
The report also studied the positive impact farm to school programs have on public health, the local economy, and the environment. It describes the benefits not only to students but to schools, teachers, food service workers, farmers, and families. Here are a few of the many positive outcomes the researchers uncovered:
Individual farmers realize an average 5% increase in income from farm to school sales.
There's improved household food security in the community.
Teachers experience positive changes in their diets and lifestyles.
Parents are more interested in and able to integrate healthier foods into their families' diets.
From my own experience working our small backyard urban farm, I am definitely eating healthier and more seasonally. I'm getting more exercise (while being productive — which is awesome!). I have learned so much about growing food and real food resources in my area. And this farm to school report has inspired me to look for opportunities to get involved in bringing the farm to some of my local schools.
Take a look at the report and see if you're not surprised at the potential reach that farm to school programs could have in your city. To find out how to join the movement, check out the following resources:
The first day of school is right around the corner. Are your kids ready to farm?
Image Credit: Child Gardening via Shutterstock