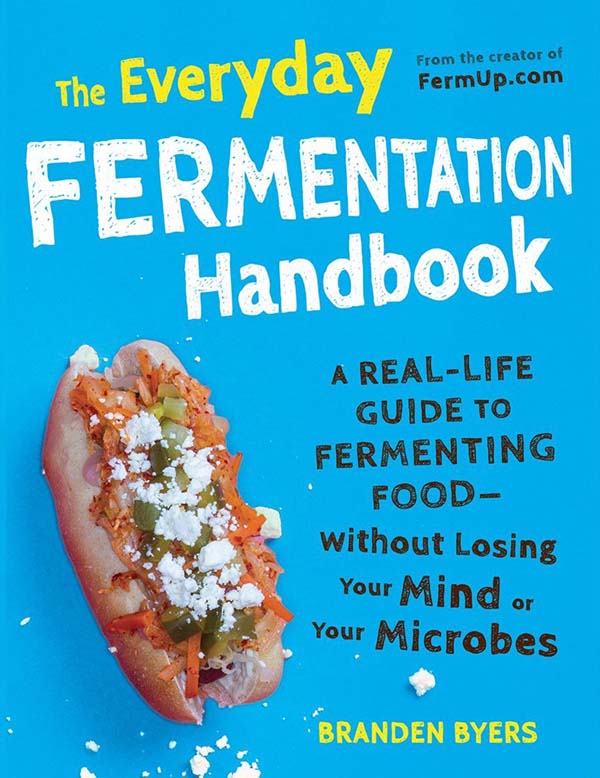 The Everyday Fermentation Handbook is a beginner's guide to fermentation.
Have you been wanting to try your hand at home fermentation but weren't sure where to start? Jeff McIntire-Strasburg at our sister site Sustainablog did a great review of a new book on fermenting: The Everyday Fermentation Handbook. Jeff is a fermentation newbie, and from the sound of it this book has him ready to dive in! Check out excerpts from his review below, and read the whole thing over at Sustainablog.
The Everyday Fermentation Handbook: Review
Fermented foods are delicious: in fact, I came across one person's observation that all the good foods are the fermented ones. Bread, cheese, beer and wine, and other goodies do require this chemical process discovered by our ancient ancestors;  yogurt,  sauerkraut, kimchi, and other foods are easy to make at home with that food that might go over otherwise.
Related: 5 Best Fermented Foods + How to Eat Them
While I haven't yet dipped my toe into the wonderful world of fermentation – yogurt is first on my agenda – I have dug into a new guide and recipe book designed to ease the process. The Everyday Fermentation Handbook carries the subtitle A Real-Life Guide to Fermenting – Without  Losing Your Mind or Your Microbes, and Branden Byers writing style and recipe choices really make the seemingly magical process of fermentation approachable.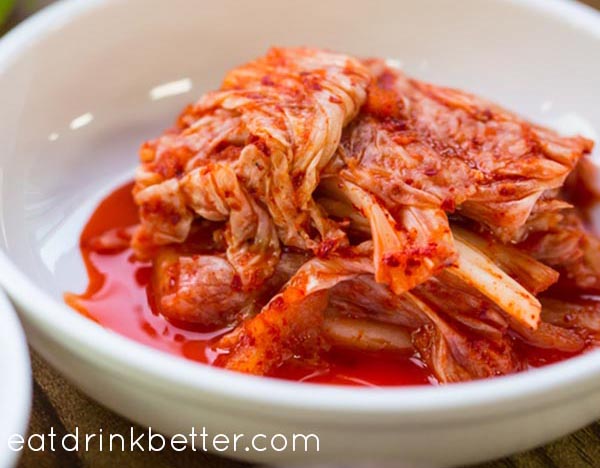 The real strength of this book is the recipes, and Byers does a very nice job of taking the reader by the hand and guiding them from the simple to the complex. Want to get started with a very simple sauerkraut or kimchi? You've got a number of options with thorough directions: again, Byers doesn't assume that, say, "massaging cabbage" has meaning for you. Want to try something a bit more complex, like tempeh or nattō? The book has you covered. Want to cook or bake with fermented ingredients that you've made? Byers has included all sorts of recipes along these lines, from Sriracha Cabbage Soup to Peanut Butter and Sauerkraut Cream Cookies.
I'm so ready to start fermenting that I plan to ask for either a box of quart-sized Mason jars or a filtering water pitcher for my birthday (seriously!).  While I've been poking around with the concept for several months, The Everyday Fermentation Handbook has made this process seem accessible to me. I plan for this book to be dog-eared and stained in a matter of months.
Are you new to home fermentation? We'd love to hear about your adventures in fermenting in the comments! And if you've had a chance to check out The Everyday Fermentation Handbook already, we hope you'll tell us what you thought.
Image Credit: kimchi photo via Shutterstock