by Jeff McIntire-Strasburg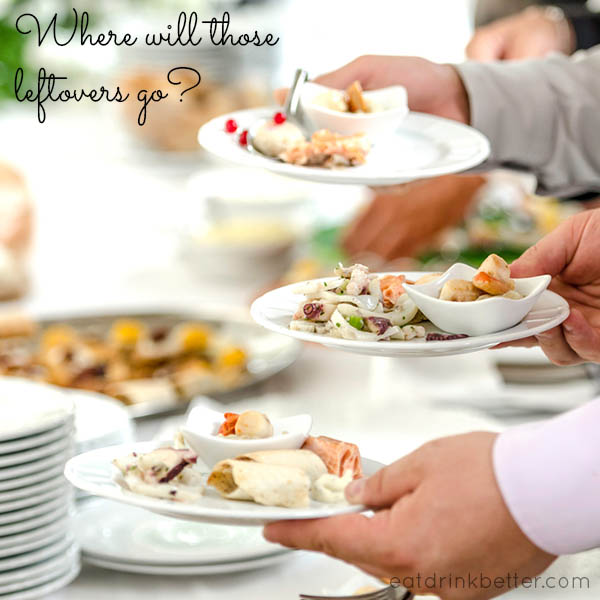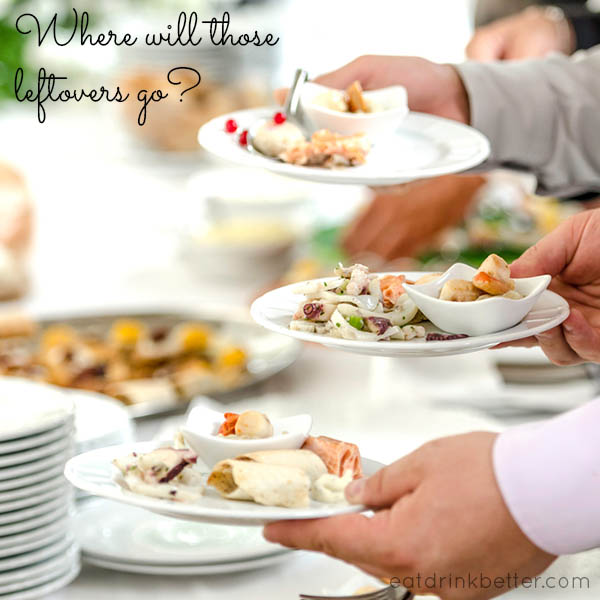 Whether we're talking event planning for a wedding or party or a large conference, there's a huge opportunity to reduce food waste!
Been to a wedding this summer? A family reunion? These events feature food… often lots of it. In fact, often more food than the attendees can possibly eat in one sitting. What happens to that leftover food after the last guest leaves? Does it go in the fridge… or the trash?
Abundance is a good thing… until it becomes wasteful.
And, as we've pointed out many, many times in the past, our abundance of food in this country leads to a lot of waste. 40% of the food we produce gets wasted along the way from farm to table. While most of us feel confident to handle the leftovers from a single family meal, the leftover food from event planning can feel overwhelming… and the trash can or dumpster may seem like the quickest way to relieve that anxiety.
User Jelena Woehr at GOOD threw out this concept as an opportunity for all of us to "do GOOD." She shared her own effort to cut the waste from an event she attended by making a casserole from savory leftovers, and sharing boxes of donuts with her apartment building (which went over really well).
How can we make better use of the leftovers that inevitably come with a celebration? Jeff McIntire-Strasburg at Sustainablog has some great ideas! Head over there to nab Jeff's event planning suggestions!
Image Credit: Buffet photo via Shutterstock