Elmhurst Dairy in Queens, New York is changing their business model pretty drastically for the good of people, planet, and animals. Elmhurst Dairy milked plants use a new technique to create vegan milk without the need for thickeners or stabilizers.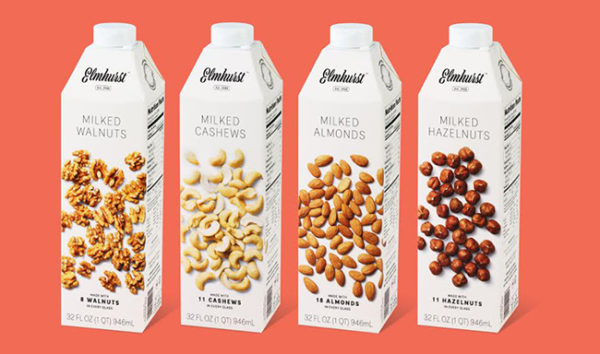 After nearly 100 years in operation, Elmhurst Dairy closed their last dairy processing plant in October 2016, citing decreasing consumer demand as the reason for closure. But the company has a bright future: they have rebranded as Elmhurst, and have swapped out their dairy milk for plant-based milks like hazelnut, almond, walnut, and cashew.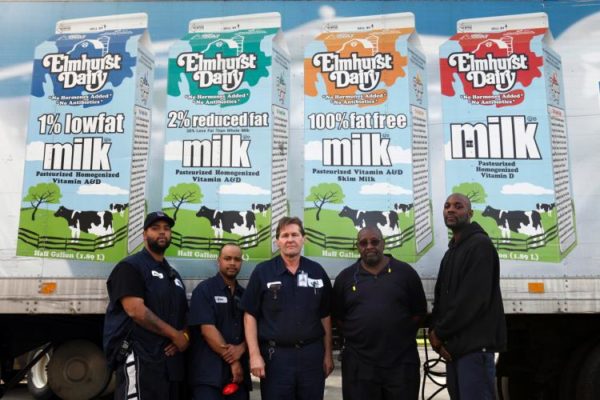 The dairy, which was also the last remaining milk processing plant in the five New York boroughs, delivered most of their milk to 1,400 public schools around the city, and they sold milk to over 8,000 stores. On their website they write that Elmhurst grew to be one of the largest dairy manufacturers on the East Coast, and it remains family-owned by Henry Schwartz.
And lucky for us, Schwartz sees a different future for the former dairy.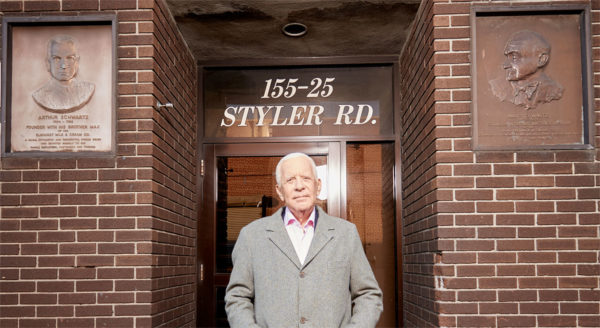 Their website states, "Excited by the potential of the nutritional value of 'Milked Plants' vs. the existing thickened water with added plants for flavor, Henry Schwartz convinced plant-based food expert Dr. Cheryl Mitchell to bring her methods for making non-dairy Milked Plants to Western New York."
Elmhurst is bring the packaging and distribution expertise, and Dr. Mitchell is bringing the power of milked plants. They're hoping to ship their products "throughout the East and beyond."
Their processing involves 'cold milling': crushing the nuts in a way that preserves the fats, fiber, and other nutrients in the milks and eliminates the need for fillers and binders like carrageenan, which is a common additive in plant milks for texture and stability. This makes for a more 'whole food' product that they say is wonderfully delicious! You can order their aseptic packages online now of almond, walnut, hazelnut, and cashew, or get a four-pack to try them all yourself!
Learn more about Elmhurst and follow the company as it grows on Facebook, Instagram, and Twitter.