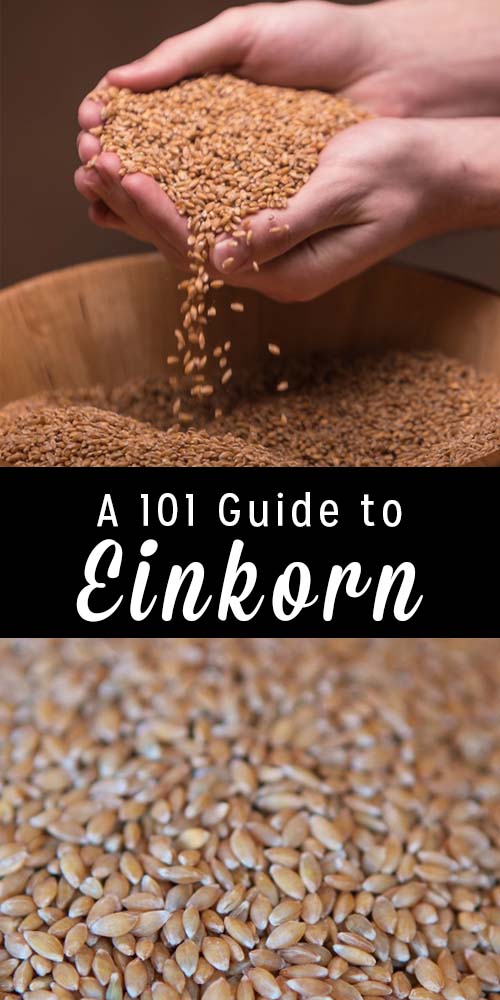 Einkorn is an ancient wheat that offers a way to expand the selection of  whole grains in your pantry. The Whole Grains Council explains that einkorn is one of the most ancient of all the wheat products, and because it is drought tolerant, it's becoming more popular across the world as a grain of choice.
Like many other ancient grains, einkorn is higher in protein, phosphorus, potassium, and beta-carotene, along with higher concentrations of other nutrients too. It reportedly has 30% more protein, 20% more zinc, 10% more iron, and significantly higher levels of B vitamins.
Einkorn can be found as a whole grain, but can also be found as a flour and, perhaps most commonly, as a pasta by the company Jovial, which produces a variety of einkorn-based pastas, cookies, and crackers made with this flour.
Related: Check out a review of the Jovial pasta here!
Having ancient grains around the world is great for our seed bank and building genetic diversity. In fact, genetic diversity in plants is one way that we can fight back against genetically-modified technologies. As Heather Carr explained, "There is a significant market for these non-GM salt and drought resistant crops."
"Triticum monococcum is more commonly known as einkorn wheat and was one of the first varieties of wheat to be domesticated about 9000 years ago. It is grown today in only a few areas and is used mostly for animal feed. There has been some interest in einkorn in recent years since it was found to have a smaller effect on people with gluten intolerances. Just one more reason why it's good to keep genetic variety in our food supply."
While many of these ancient grains do contain gluten, sometimes those with wheat intolerences or digestion issues can digest these ancient grains well. I've recently written about this over on Care2:
"Some people have found that these older varieties of wheat can be tolerated even if wheat cannot. Although wheat allergies are one of the most common allergies in the US, there is still a lot of mystery about what actually causes celiac disease and wheat sensitivities, so you have to work with your health care practitioner and see what works for your body."
Ancient grains, like kamut, spelt, einkhorn and farro are reletives of wheat that might be the solution to your whole grain conundrums. Check out some posts I've written about exploring ancient grains:, and check out the list below of some simple einkorn recipes using flour, pasta and whole grain.
What is Teff and How do you Use it (gluten-free)
Recipes with Einkorn
+ Brussels Sprout Einkorn Salad with Mustard Dressing
+ Einkorn Pitas
+ Chocolate Sandwich cookies with Coconut Cream
+ Olive oil and Wine Cookies
+ Roasted Squash and Einkorn Salad
+ Whole Grain Pasta with Kale & Red Beans
Republished with permission from Vibrant Wellness Journal. Einkorn image via Einkorn.com.