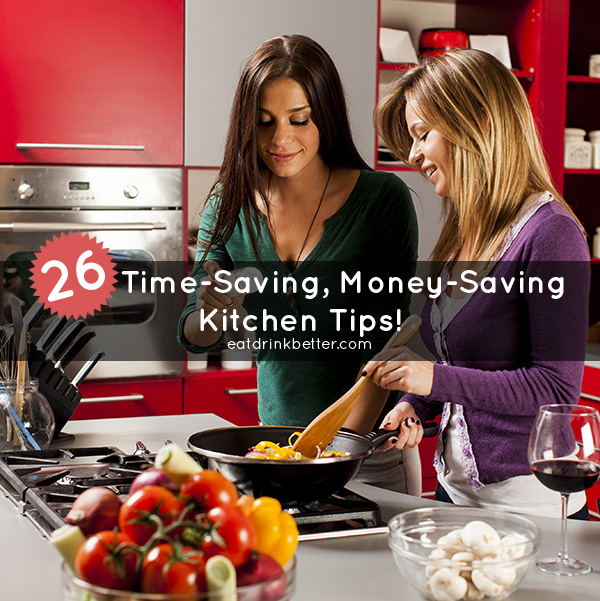 Have you been wanting to eat more whole, healthy food but think it's too expensive or time-consuming? Here are a ton of DIY kitchen and cooking tips to help you out!
Cooking from scratch and creating a healthy kitchen doesn't have to mean giving up your valuable free time or spending a lot of money. It's all about approach! Even if you don't consider yourself a cook or a crafter, we've got DIY kitchen tips that you can incorporate into your routine.
Some of the DIY kitchen tips below help you directly save on your grocery bill. Others focus on reducing food waste, so you can make the most of the food that you do buy. There are also tips to help you spend less on cleaning supplies and utility costs to free up a little more cash for buying healthy, fresh, organic food that might not have been in your budget before.
You don't have to do all 26 things on this list to have a healthy kitchen. You can pick and choose what time- and money-saving DIY kitchen tips will help you out the most.
26 DIY Kitchen and Cooking Tips
1. Give food waste the boot. There's nothing so disappointing as shelling out the big bucks for organic food, only to have it rot in the fridge or pantry. Reducing food waste helps you spend less!
2. Clean your refrigerator coils. Make your fridge work for you! This DIY kitchen tip can help make your refrigerator more efficient, so you're spending less on your power bill.
3. Make your own hand sanitizer. Skip the toxic ingredients in conventional hand sanitizers and save some money at the same time. Boom! Pow!
4. Shuck corn the easy way. If you've been buying canned or frozen corn to save time, try this easy trick to shuck fresh ears in a flash. Welcome back, fresh food!
5. Store your wine properly. After you pony up for a good, biodynamic bottle, you don't want it turning to vinegar! If you're going to store that bottle for any length of time, make sure it will still be good when you open it with these tips.
6. Make your own vinegar cleaner (that smells good!) Do eco-friendly cleaners give you a bit of sticker shock? Make your own all-purpose cleaner! The best part about this DIY kitchen cleaner recipe is that it doesn't leave that strong vinegar smell that you might associate with DIY cleaners.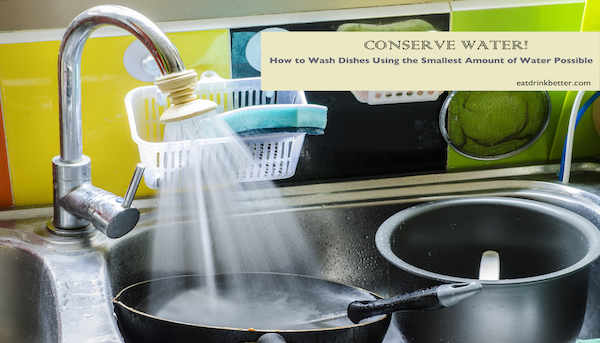 7. Conserve water when washing dishes. Put a dent in the ol' water bill by washing dishes with less water.
8. Reuse those banana peels. Bananas are the most popular fruit that we eat. Save those peels and reuse them in all sorts of money-saving ways.
9. Clean while you cook. Do you hate facing a mountain of dirty dishes after finishing your home-cooked meal? Clean as you're cooking, so that final clean-up won't cut into your evening so much.
10. Try weekend cooking. Is cooking the last thing on your mind after a long day at work? Set aside some time on the weekend to cook big batches of food that reheats well, so you can eat like a king all week without ordering take-out or turning on the stove.
11. Pit cherries like a pro. Recipes that call for lots of pitted cherries might seem daunting without this time-saving trick!
12. Peel potatoes with power tools. No, really. If you've got lots of potatoes to peel, check out how you can get it done faster with your drill.
13. Cook with leftover rice. This tip saves both time and money! Next time you're making rice, you might even want to make extra so that you can try some of these cooking tips.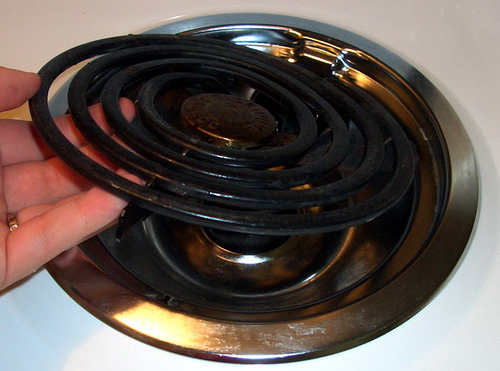 14. Line your drip pans. If you have an electric stove, you can make it more efficient by putting foil on the drip pans.
15. Eat those leftovers. Worried about food safety when it comes to leftovers? Make sure you're reheating them the right way to put your mind at ease and reduce food waste.
16. Make your own drain cleaner. This is another DIY kitchen tip that's money-saving and less toxic. It's easy as pie to unclog that kitchen sink without buying a special product to do it.
17. Make your own granola bars. Store-bought granola bars seem are loaded with processed ingredients. Ones that aren't tend to be super pricey. Save some cash and make your own at home with whole food ingredients!
18. Make water kefir. Instead of spending money on fancy fermented drinks, you can make water kefir from scratch!
19. Try homemade kombucha. Do you love kombucha but hate the price tag? It's not that hard to make your own, and you can have fun experimenting with different flavor combinations!
20. Grow a kitchen garden. Save some money at the grocery store or farmers market by growing your own organic fruits and veggies.
21. Plant an indoor herb garden. Fresh herbs are much tastier and more nutritious than dried, but they're freaking expensive at the store! Grow your own to save some money and eat better.
22. Check your kitchen sink for leaks. Water leaks can cause that bill to spike, and catching them early on can save you a lot of money.
23. Try unplugged cooking. Want to have a hardcore DIY kitchen? Try some of these fun ways to cook without electricity!
24. Make your own sauerkraut. Living sauerkraut might be out of your price range if you're on a budget, but it's cheap and easy to make your own at home.
25. Make homemade almond milk. Organic non-dairy milks are expensive, and it's so easy to make your own. If almonds are pricey at the store, you can use this same recipe with other nuts and seeds! Try sunflower seeds or cashews for a yummy twist.
26. Whip up some coconut butter. Coconut butter is different from coconut oil and much more expensive. Make your own at home for a fraction of the price!
Do you have any DIY kitchen or cooking tips of your own? I'd love to hear about how you're eating well while saving money in the comments!
Image Credits: Cooking and Dishes photos via Shutterstock. Drip pan photo via Green Living Ideas. Herbs Sprouting via Shutterstock.