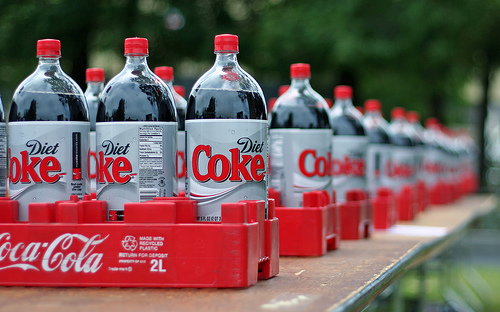 A recent study conducted by Colombia University and the University of Miami Miller found those who consume regular amounts of diet soda have a 61% increased risk for strokes.
Over 2,500 subjects were evaluated for this study. Subjects represented various age, ethnic, and gender groups. Researchers considered smoking, alcohol and exercise habits for the study. The average age was 69. Participants reported how often and what type of soda consumed. Frequency options included none, one per month, six per week, or one or more daily. Subjects reported whether they drank regular soda only, diet soda only or a mixture of both.
Overall, after a nine year follow up, 559 strokes were reported. Researchers found that compared to drinking no soda at all, those who consumed regular amounts (one or more daily) of diet soda were 61% more likely to have a stroke. After researchers controlled for presence of metabolic syndrome and history of vascular and heart disease, a 48% increased risk remained.
Since the study conducted was a correlation study, there are no specific data to link one component of diet soda to stroke incidence. More studies are needed to make a definite connection between artificial sweetener in soda and strokes. Regardless, this study should remind us to use caution with artificial sweetener.
From a nutrition standpoint, soda in general is not a healthy product. The basic components are water, sugar, salt, carbonation and caffeine. While the water may appear to hydrate the drinker, the salt and caffeine are dehydrating. The sugar is unnecessary and leads to excessive calories and the carbonation prevents absorption of vitamins and minerals. Artificial sugars found in diet soda and other diet/low calorie products are typically man-made. The human body was designed to metabolize natural products like whole foods.
Sources: Planet Green.com
Related articles on the link between diet soda and health:
Can Diet Coke Kill You?
Can Diet Coke Kill You? part 2
Are Artificial Sweeteners Making Us Fat?
Image Credit to Creative Commons User niallkennedy