Did the Organic Trade Association betray consumers? Dr. Bronner's says yes.
Leading soap brand Dr. Bronner's has made a bold move by leaving the Organic Trade Association and starting their own organic advocacy group. What does this mean for the future of Big Organic, and what does this new group mean for us as consumers?
Dr. Bronner's Leaves the Organic Consumers Association
The Organic Trade Association promotes itself as an advocate for the organic industry, but they've recently come under some scrutiny for their support of the DARK Act.
Long considered one of the good guys in the organics movement, OTA recently gave in to political pressures and supported the passing of the The Safe and Accurate Food Labeling Act of 2015, which opponents call the DARK (Deny Americans the Right to Know) Act.
Triple Pundit reports that back in July 2016 the OTA "sang the praises of the legislation" and noted that "'without the citizen-led efforts in Vermont and other states, this compromise bill would never have come to fruition.' But the OTA failed to mention that the laws in Vermont and other states are preempted by the legislation they chose to support."
David Bronner, grandson of company founder Dr. Emanuel Bronner and current CEO of Dr. Bronner's company, explains in his The Huffington Post article that the OTA endorsement of the DARK Act can only be seen as, "betrayal of the movement to mandate labeling of GMOs in America, forever preempting Vermont and all other states from mandating disclosure of GMOs on packaging."
Politics of GMO Labeling
The HuffPo article reads like an episode of a political drama, but if you tease out the ideas, what we're looking at is politicians and lobbying groups on both sides pushing for changes to our current labeling laws. Bronner is livid in his article about the backdoor politicking that happened around the DARK Act, and feels that the OTA choice to endorse the law essentially undermines all the wins that GMO-labeling groups have worked so hard to attain.
So even though Dr. Bronner's has left the OTA, they are still very committed to working with consumer groups to move forward the organic movement. In a statement on their website, the company has pledged to continue to use their resources to support "consumer, farmer and industry organizations that more authentically and courageously represent the vision of regenerative organic agriculture, versus the disaster of soil destroying industrial agriculture."
The Organic Seed Growers and Trade Association (OSGATA) withdrew their membership from the OTA back in July because of similar concerns. OSGATA President, Jim Gerritsen is quoted as saying, "It's important for the world to understand that it was the [OTA] that killed our state GMO labeling laws by backing Monsanto's Stabenow-Roberts bill. [It's] clear that [the OTA] has come under the control of a small group of lobbyists controlled by giant-food corporations that also own organic brands."
A New Organic Advocacy Group
One of the groups that Dr. Bronner's will be working with includes the Rodale Institute's new Organic Farmers Association, to be helmed by Elizabeth Kucinich. Rodale is a long-time organic research institution, one which I use frequently for research.
According to the announcement on their site, the new Organic Farmers Association will, "provide a voice for organic farmers on policy issues, help organic farmers network and share information, and serve as a resource center for organic farmers to succeed, and they are an excellent resource for sustainable farming practices."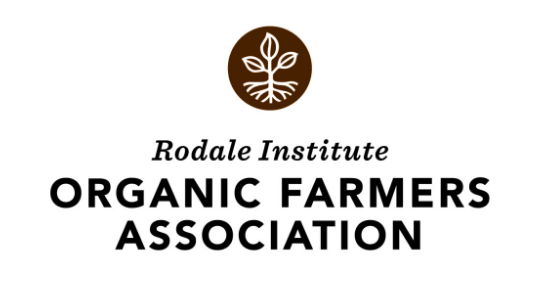 Dr. Bronner's also announced participation in the North American General Assembly of the International Federation of Organic Agricultural Movements (IFOAM). David Bronner encourages all "true organic companies, whether they choose to remain a part of the OTA or not, to support and participate in both."

What this Means for Consumers
Why is this big news for organic agriculture and for consumers? It means that we need to continually do our research to find politicians, brands, and organizations to support, because even groups we think are on our side might have other interests to pursue.
In an era of greenwashing and back-door politics, it's not always easy to know where companies, politicians, and trade groups really stand. So it takes a bit of research to know which groups to support. One of the ways I stay tuned into food politics is by reading news from reputable, informed sources, like Food Politics, Civil Eats, and Grist.
You can try to stay tuned into brands that you love and that you know are doing the right thing. For me, Dr. Bronner's is one of the few brands that I think is doing business really well, and I trust their judgement when it comes to the organic movement.
Why do I love Dr. Bronner's so much? In addition to making my favorite all-natural, all-purpose soap and other bath products, a few years ago Dr. Bronner's launched a delicious coconut oil that is my favorite brand to use. I have long admired this brand because they are industry leaders in organic, sustainable agriculture, animal welfare, and fair-trade practices for all their products; when these practices are put into place, we ALL win.
David Bronner is also super active in the edible and functional hemp industry. Their iconic castile soap is made with hemp oils. Hemp is currently illegal to grow in the US, and yet the plant offers a wealth of nutritional and ecological benefits.
Other brands I support and trust include Nutiva, working to improve sustainable agriculture and support the US hemp industry, and AlterEco, an awesome fair-trade brand that helps improve the lives of farmers around the world. Knowing which brands truly represent your values can make you a much more informed consumer all all things, food and otherwise.
Soap images from Dr. Bronners Facebook page