A food waste grocery store in Denmark is taking a fresh approach to fighting food waste.
Most of the stores out there that reclaim potential food waste are focused on helping low-income families, but they can have trouble catching on. A Denmark food waste grocery store is taking a different angle and targeting a broader market. It's an interesting tactic, and it seems to be working!
The food at WeMarket is still not sellable at conventional stores, and it's still priced accessibly, so low-income Danes can afford it. What's different is how they market themselves. In Europe, there are a lot of social supermarkets: stores that sell near-expired or less-than-perfect food. The problem is that many people won't shop there, so those stores end up with leftover goods.
Related: 6 Grocery Stores that are Packaging Free
Per Bjerre, who works with the charity that started WeMarket, explained to NPR's The Salt, "If you call it a 'social supermarket,' it's difficult to get customers to go there. Who wants to be poor? If you want to stop [the] waste of food, everybody has to be into it."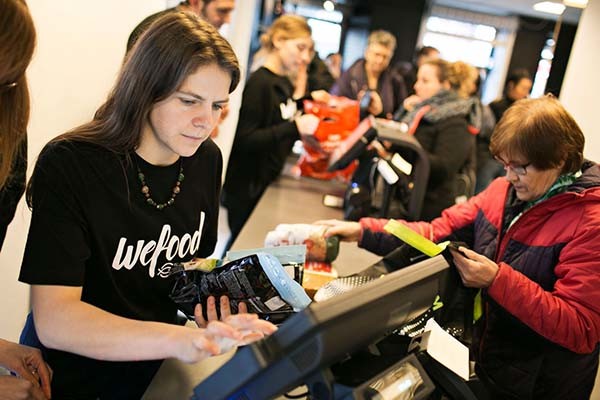 The store is run by DanChurchAid, a Christian group focused on fighting hunger and inequality worldwide. WeMarket is just one of the projects on their plates. Here's a video looking at what they accomplished in 2014. It's so inspiring!
Images and video via WeFood website.