Recalls related to the recent CRF Frozen Foods recall are starting to pop up. Here are the new brands to check for in your freezer.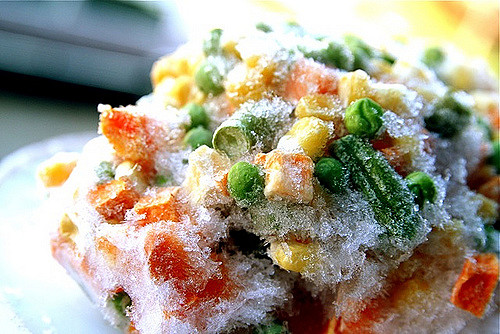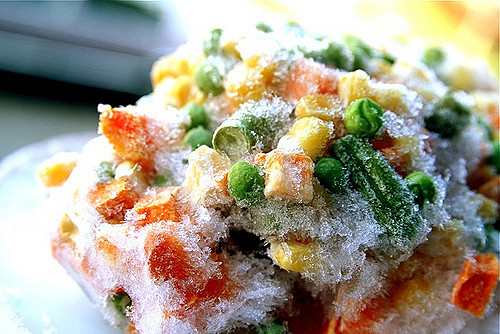 The new recalled items aren't straight up fruits and veggies, but other products that may contain the fruits and vegetables from the original recall.
I scoured the FDA recall website to find any food recalls related to the original CRF Frozen Foods Listeria recall. Here's what I discovered.
CRF Frozen Foods Recall Update
+ Pita Pal is recalling various salads.
+ Dr. Praeger's, Season's Choice, Simply Natural and Trader Joe's are all recalling some of their frozen veggie burgers.
+ Ungar's is recalling their frozen veggie balls.
+ Ajinomoto Windsor, Inc. is recalling a variety of foods. This company supplies many sub-brands. The ones included in this recall are:
Wahoo, Fred's
Ponderosa
Golden Value
Molly's Kitchen
Tai Pei
VIP
Old Park Southwest
Ajinomoto
Minh
Jade Mountain
Trader Joe's
First Street
Hy Vee
If you have any of the listed foods in your freezer, click the link to hit the FDA recall list for that product – not all products from these brands are being recalled, so make sure you check the FDA list linked. If you have a matching product, you can either toss it or take it back to the store for a refund.
The FDA is still investigating this outbreak. So far, there have been eight illnesses in three states, all people aged 56-86. The contamination was discovered during routine food safety testing by the Ohio Department of Agriculture. A recent FDA report revealed unsafe conditions that could have led to the massive frozen produce recall. Problems included damaged equipment that was "impossible to adequately clean," according to Food Safety News.
The FDA investigation is ongoing, and these investigations sometimes take a long time to resolve. For example, the 2008 peanut butter recall took six years to resolve, ending in jail time for one peanut executive in 2014. It's not clear yet whether there will be any litigation related to the CRF Frozen Food recall, but the peanut recall is a good example of how long it can take to investigate and resolve a large-scale case of contaminated food.
Creative Commons photo by Steven Depolo