This month Eat Drink Better has partnered with Creo Kitchen and Full Circle to show off a few of their cool products and help you learn more about their line of gorgeous bakeware and fun kitchen products.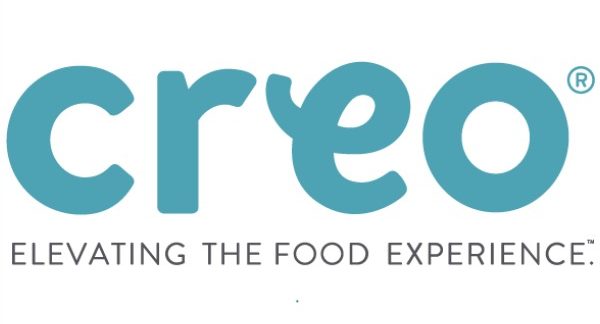 We have had the opportunity to try out three of their products during this promotion:
Creo Stax: a functional mold to help elevate dinners, desserts, and breakfasts to gourmet
Full Circle Breeze Odor-Free Countertop Compost Collector : a stylish and easy way to collect kitchen scraps for composting
Full Circle Lemon Drops: cute ice cube trays to bring the freshness of lemon or lime juice to water and cocktails.  
Check out our reviews below of these products, and hop over to Creo to get a discount on their lovely bakeware or Stax today. 
---
Stax by Creo Kitchen
This fun and functional prep tool can make you feel like a rockstar chef whether you're making comfort food for your family or fancy desserts to impress. The simple-to-use set comes with two Stacking Rings to help stack the food, sliding trays, a divider, a tamper, and a recipe book that helps you make the most of this fun tool.
Becky was able to create a gorgeous beans and rice stax with her 10-Minute Guacamole and beans and rice made quickly in the pressure cooker. Find the recipe and full review here.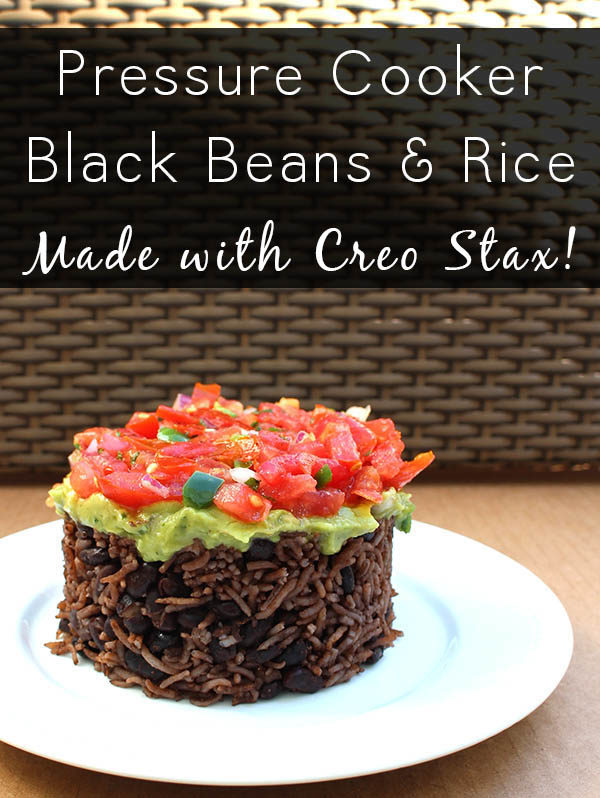 ---
Full Circle Breeze Odor-Free Countertop Compost Collector
Whether you're an avid composter or a newbie, composting your veggie scraps is a great way to help reduce your waste output and do something amazing for the climate (and improve your garden!). This bin made Becky super happy–it's easy to use, removes the ick-factor from saving kitchen scraps, and looks dang cute on the countertop.
The compost collector is made from a mix of new and recycled plastic, and I really like the lime green color of mine. If you prefer a more subtle, sleek look, they have one that comes in basic black. The bags are made from compostable, plant-based plastic and are certified by the Biodegradable Products Institute (BPI). Check out Full Circle's complete line of composting products on their website.
You can see the full review over on Green Living Ideas (please note the contest has now ended) 
---
Full Circle Lemon Drops
To bring extra flavor and extra cute to your beverages, Lemon Drops are the solution. Who doesn't love fancy summer mocktails? Since the weather is heating up, Becky has crafted this sparkling lime cucumber cooler is free of added sugars but boosted with the refreshing power of cucumber combined with a punch of lime juice and a hint of mint. Being prepared with lime juice cubes made with Full Circle Home Lemon Drops makes summer entertaining easy (and delicious). Unlike regular ice cubes that dilute your cocktail or mocktail, Lemon Drops deepen the flavor of your drink as you sip. Find our review and recipe for Sparkling Lime Cucumber Cooler.