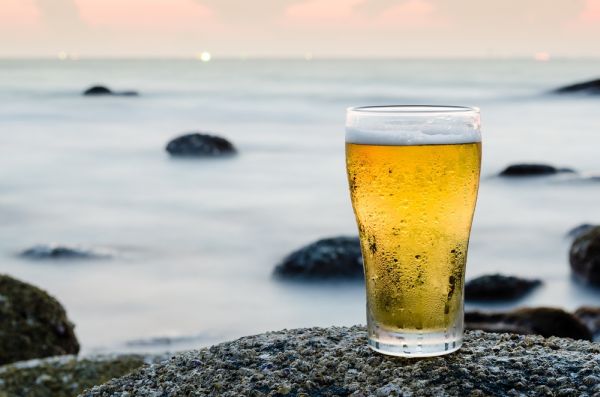 Craft brewers know it – a great beer starts with clean water. Beer is about 90% water, so any impurities in the water will make their mark on the final product. Sometimes that's a good thing, as when minerals in spring water give beer its subtle regional flavorings. But it can also be bad. Excessive sediment, pollutants, and even the chemicals used to treat contaminated water to make it safe for us to drink can alter the taste in a less than satisfactory manner.
Sometimes it's easy to forget just how important the Clean Water Act has been in keeping waters clean in the United States. It has had its setbacks, most notably in the early 2000s. Photos of waterways from before the Clean Water Act show a different nation than the one I'm used to.
Each of the breweries took a Clean Water Pledge to conserve water and raise awareness of the need for clean water.
The Clean Water Pledge:
You can't make great beer without clean water. That's why our brewery is proud to join the Natural Resources Defense Council (NRDC) and its more than one million supporters to stand up for clean water and the Clean Water Act.

Clean water is essential to more than great-tasting beer –- it's critical for public health and the health of a wide range of industries. Responsible safeguards protect our product from upstream pollution and help us protect our downstream neighbors.
NRDC has an action page to make it easy to communicate your preference to the President for strong clean water regulations.
Which Breweries Took the Clean Water Pledge?
Glass of beer by the sea photo via Shutterstock