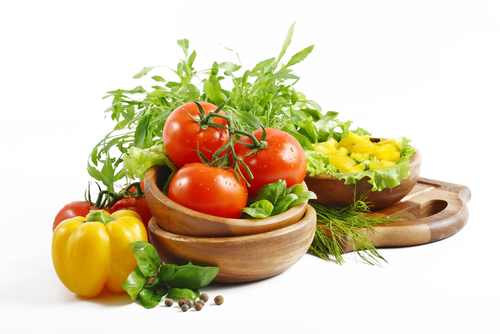 Not sure where you are, but it is HOT, HOT, HOT here in New Jersey! So much for the global warming nay sayers! We are all about low-stress living this week, which means easy, but delicious cooking. Here are a few of my favorite summer go-to recipes that are all in rotation this week.
Salad Days
Aside from being dubbed the Green Diva, I've also been called the salad queen (these may actually be different variations on the same title!). Since my earliest memories of food, salads have been and remain a favorite staple in my world. I was somewhat of a natural vegetarian, gagging on most meat and thus being extremely particular about what meat I managed to stuff down as a child, I always gravitated towards any type of vegetable.
This time of year, us salad-lovers are in heaven. The fresh, crisp and colorful bounty beckons the creation of all kinds of fresh veggie meals.
I've become an unofficial expert on making meals out of salads. I can be extremely happy with a large bowl filled with lettuce and a variety of other food groups that make up a healthy combination all mixed up.
my favorite recipes for cooling summer salad meals
Up Next: Green Diva Meg's Easy Gazpacho