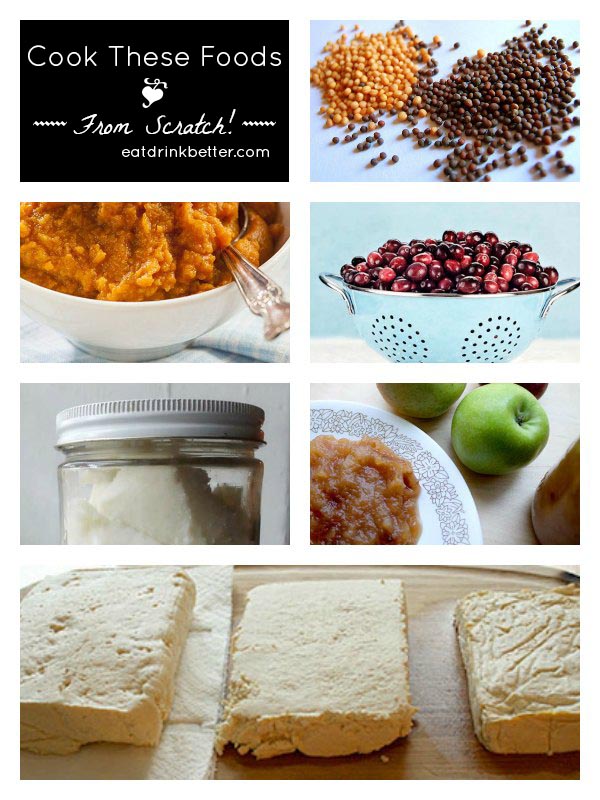 Cooking from scratch might seem a bit daunting, but it doesn't have to be! Our list of from-scratch recipes is a nice mix of simple recipes and more complex ones. Enjoy!
Of course, cooking from scratch is about more than just spending time in the kitchen. These from-scratch recipes replace store-bought versions and all of the additives and wasteful packaging that comes along with buying premade convenience foods. You don't have to commit to cooking from scratch all the time. Just choose a few recipes that look good to you. You can always take on more later, when you feel more comfortable cooking from scratch.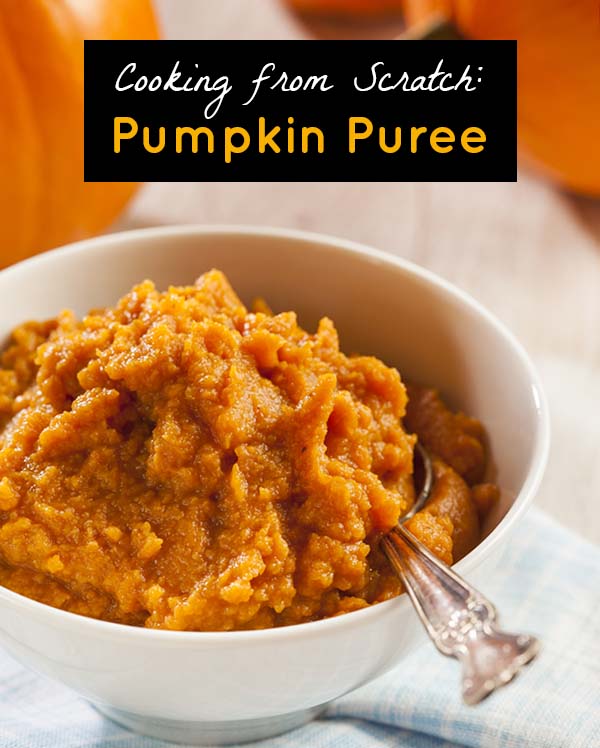 1. Pumpkin Puree – Canned pumpkin is a fall staple, but you can save money and avoid toxic BPA by making your own pumpkin puree from scratch.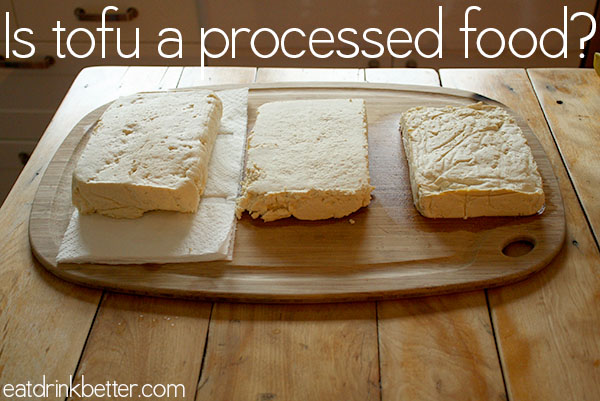 2. Tofu – A lot of folks think that tofu is a processed food, but you can make it from scratch at home. Pro tip: you can skip a bunch of steps by using store-bought soy milk in this homemade tofu recipe. You just need to find one that contains no additives. It must be just soybeans and water.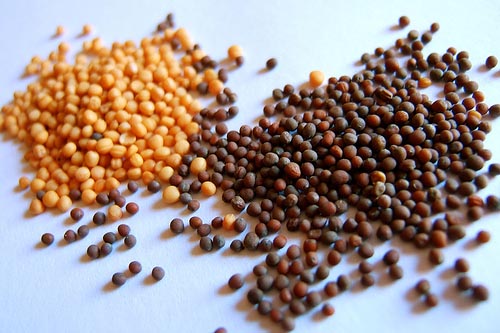 3. Mustard – Once you see how easy it is to make your own mustard, you might never go back to the pre-made stuff.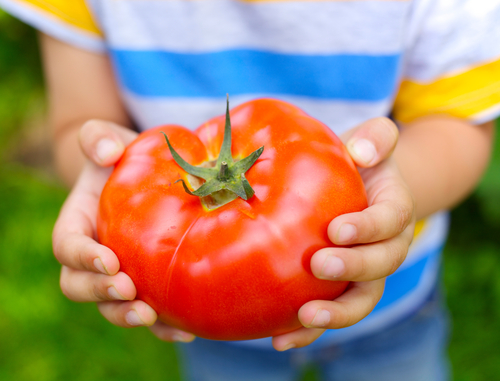 4. Tomato Sauce – Homemade tomato sauce is the kind of cooking from scratch that anyone can do. Use those late-season tomatoes in this delicious recipe!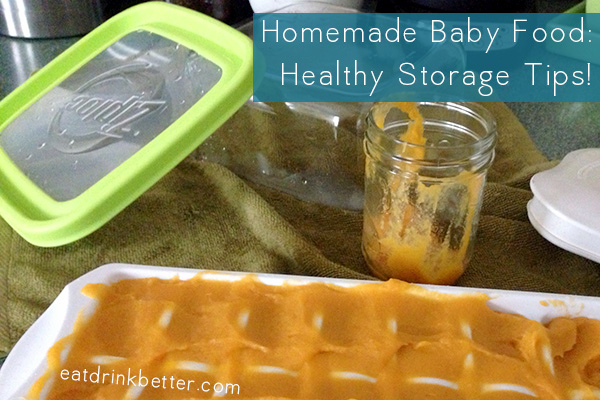 5. Baby Food – Premade jars and pouches of baby food are convenient, but holy moly are they expensive! Cook your own baby food from scratch instead. You can make big batches and freeze, so you're not over the stove constantly.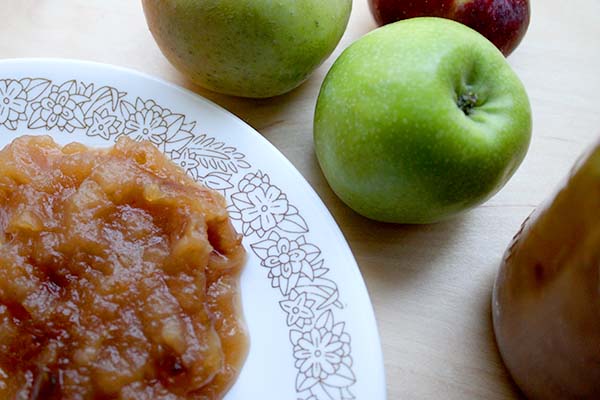 6. Applesauce – Have you gone apple picking yet this fall? I tend to overdo it when we visit an orchard, and this from-scratch applesauce uses up tons of apples. It's also free from added sugar.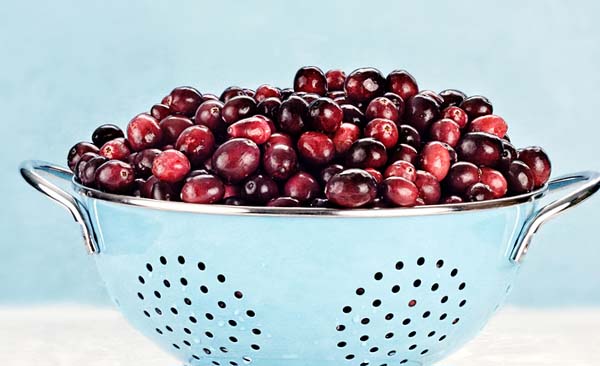 7. Cranberry Sauce – I know, cranberry sauce is more of a Thanksgiving recipe, but who says you can't enjoy this yummy sauce all fall long? Make yours from scratch for a healthier, BPA free treat.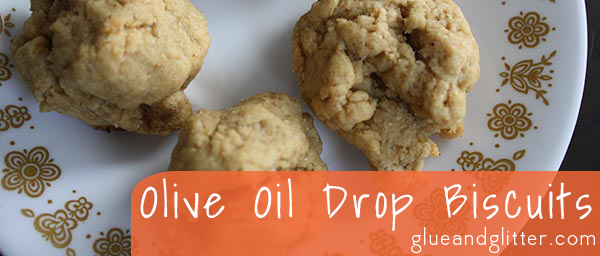 8. Biscuits – Cooking from-scratch biscuits doesn't have to involve lots of kneading and rising. Meet your new favorite side dish: olive oil drop biscuits.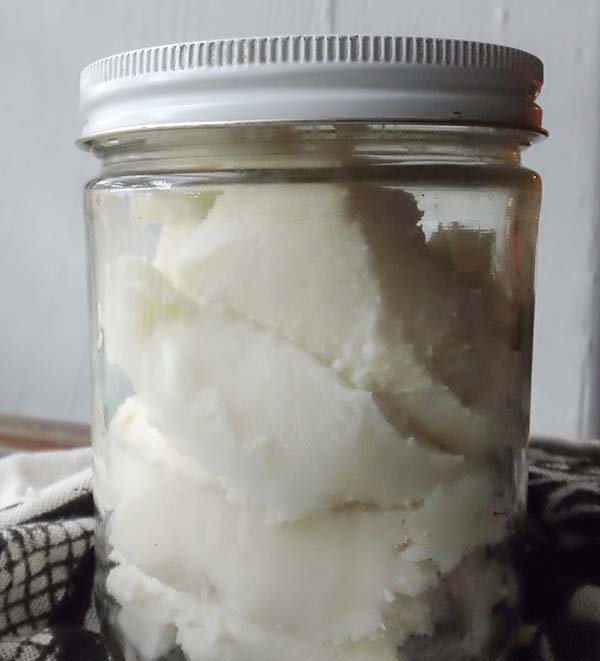 9. Coconut Butter – Think of coconut butter is to coconut oil what peanut butter is to peanut oil. It's to die for, y'all. And you can make it from scratch using shredded, dried, unsweetened coconut.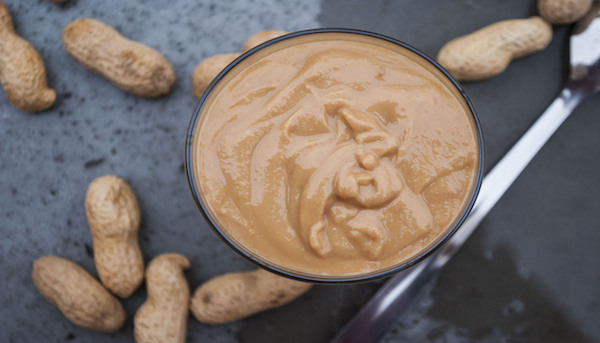 10. Peanut Butter – Skip the store-bought stuff made with palm oil and added salt and sugar. Check out how to make peanut butter from scratch.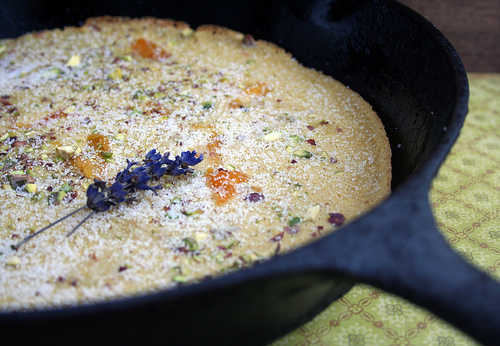 11. Socca – If you haven't tried this delicious chickpea flour pancake, you are in for a treat!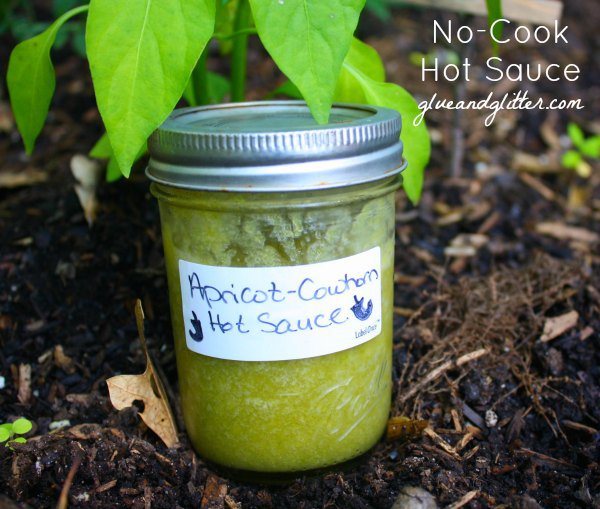 12. Hot Sauce – Hot pepper season is just about over, so now's the time to stock up and make some hot sauce. This is my favorite from-scratch hot sauce recipe. No cooking required!
Image Credits: pumpkin via Shutterstock, tofu by Becky Striepe, mustard seeds by WordRidden, tomato via Shutterstock, baby food and applesauce by Becky Striepe, cranberries via Shutterstock, drop biscuits by Becky Striepe, coconut butter by Andrea Bertoli, peanut butter via Shutterstock, socca via Dayna Mclsaac, hot sauce by Becky Striepe