Have you noticed that most recipes make enough food to feed an army? Here are 20 recipes to make cooking for two easy and healthy.
We've gathered 20 healthy recipes for two people that nourish the soul with the joy of homemade foods. When you're cooking for two and aren't a fan of leftovers, these healthy recipes for two people will be a delight all around. You can make just enough, so you'll waste less food and save a buck at the same time.
Cooking for Two: How to Divide a Recipe
If you usually cook for two but are faced with recipes that make enough for six or more, there are some simple tricks that I use to make sure the recipe cooks just enough for two.
1. Think through the recipe before making a smaller batch. Some foods actually need volume to cook or be baked as a whole (for example, it's often hard to make just a half or quarter batch of cupcakes or a half of a casserole). But most recipes can easily be changed into smaller servings: my preferred tool for this is the widget on my MacBook that converts cups to tablespoons to teaspoons and back again to make the math much easier.
2.  I always find it helpful to write down the new measurements on the recipe rather than just doing them off the top of my head; making sure your math is correct before you start cooking is much safer and easier. Some measurements are easy to figure: half of one cup is just a half a cup; but what's a half of a third cup? Unless you still remember your fifth grade math, using an app or at least a calculator will be super helpful! (A third cup is 6 tablespoons, so half of that is just 3 tablespoons!). Making sure your calculations are correct will make your cooking that much easier!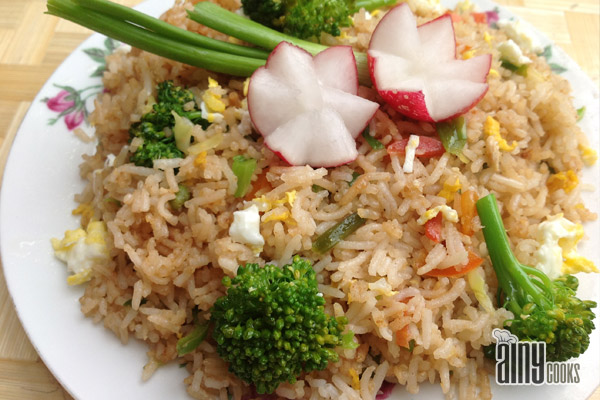 Cooking for Two: 20 Healthy Recipes
1. Broccoli Fried Rice: a simple meal that uses just what you have on hand. Using only two cups of rice makes it the perfect size for two.
2. Vegan Quiche: it makes a 9inch quiche, but two folks can easily eat the whole thing!
3. Socca: A chickpea flour flatbread that's a great side dish for many or a meal for two when served with a dip and a salad.
4. Baba Gannosh: Serve with Socca! This makes a small amount so it's perfect for two.
5. Quinoa Pilaf: My favorite quick meal. This recipe can easily be halved to make the perfect amount for two, but it's so light and fluffy you might just eat the whole thing.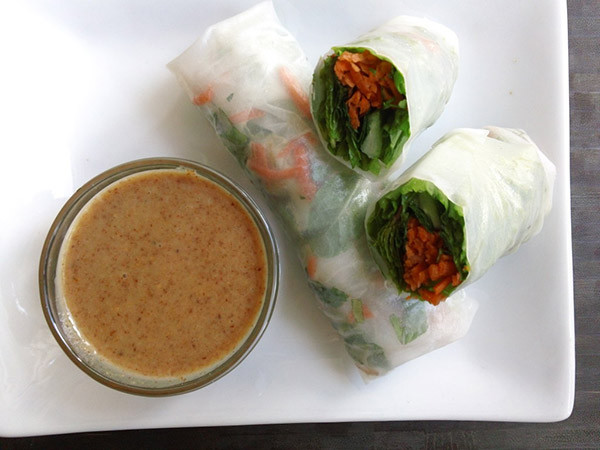 6. Summer Rolls with Almond Sauce: Summer rolls don't store well, so you can make as many as you need for a meal for two. Chop extra veggies to make two meals for two!
7. Roasted Springtime Veggies: A simple veggie side that can be a main for two.
8. Vegan Broccoli Fritatta: just like the quiche, it makes a 9inch pie, but two folks can easily eat the whole thing!
9. Broccoli Couscous Salad: simple and delicious for lunch or dinner. You can always use a bit less couscous to keep it on the small side, but the recipe as written should be very generous servings for two!
10. Lentil Wraps: Use only half a 16 ounce can of lentils to get the perfect amount for just two wraps. The dressing amount is a lot, but it's so good you'll want to slather your wraps in it!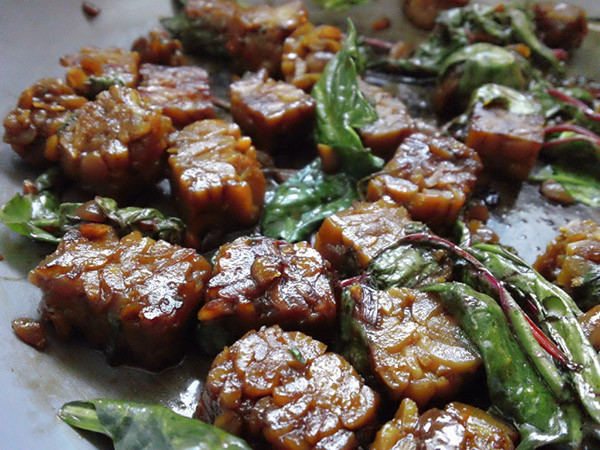 11. Sweet & Sour Tempeh: One block of tempeh tossed with this sassy sauce and great greens is a lovely meal for two.
12. Spicy Ginger Tempeh: One block of tempeh is always enough for me and my sweetie.
13. Butternut Squash Galette: A fancier meal because of the prep time, but served with a simple side salad, makes a beautiful light meal for two.
14. Ginger Tempeh Burgers: Chop a block of tempeh in quarters, and simmer it in this great sauce for quick burgers for two.
15. Roasted Kabocha Pumpkin: An amazing side dish, full of flavor. Chop up only as much pumpkin as you need for two!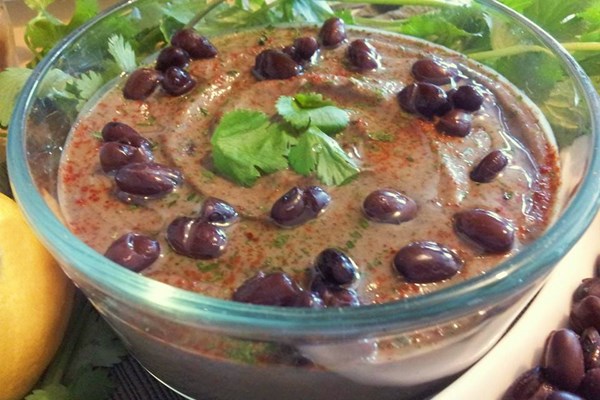 16. Chipotle Black Bean Hummus: Usually one recipe of hummus lasts only one meal for two at our house!
17. Braised Collard Greens: A great, vitamin and mineral rich green side dish.
18. Easy Ginger-Sesame Kale: A simple way to enjoy everyone's favorite green.
19. Vegan Chickpea Burgers: Great burgers made with just a few ingredients for just a few people.
20. Spinach-Quinoa Salad with Cherries and Almonds
Republished with permission from Vibrant Wellness Journal