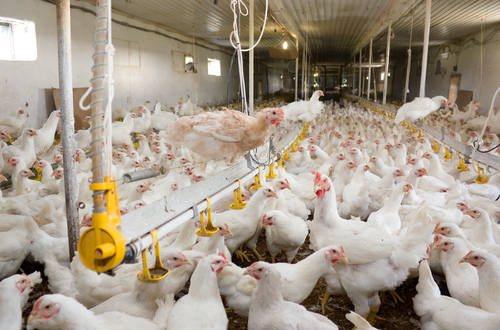 Washington State might be progressive when it comes to passing laws that allow the use of recreational cannabis, but it's taking a turn back in time towards oppressing its residents freedom of speech with one of the first proposed laws of 2015: House Bill 1104—an "ag-gag" bill sponsored by state Reps. Joe Schmick (R-Colfax) and and J.T. Wilcox (R-Yelm) that will make it illegal to record audio or video of activity taking place inside Washington factory farms without consent.
Similar bills have been enacted recently in states including Kansas, North Dakota, Missouri, Montana, Iowa, Idaho and Utah. The bills make it illegal for employee whistleblowers or undercover workers to enter factory farm facilities and record audio or video of the conditions without the consent of the facility owner. But undercover footage of the conditions inside livestock factory farms has been critical in securing animal neglect and abuse charges as well as aiding in the recall of potentially contaminated meat products, as was the case for the Humane Society's role in one of the largest meat recalls in history. For animal advocacy groups, video footage is a fundamental tool in negotiating with animal facilities and brands that source from these operations where the abuse occurs.
With comparable bills having been introduced and passed in several livestock producing states, animal advocates immediately challenged the bills, and with those hearings pending in Idaho and Utah that challenge the legality of ag-gag laws, it was thought that other states, like Washington, would wait on those rulings before submitting similar bills.
"But the Washington state bill would enact language of the sort that has caused critics to challenge 'ag-gag' laws," reports Food Safety News. "Conviction under Section 1 of HB 1104 would be a gross misdemeanor under Washington state law. Penalties could include up to one year in jail and up to a $5,000 fine."
 Farm image via Shutterstock