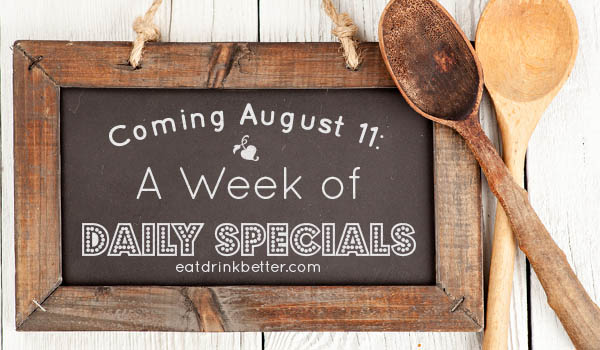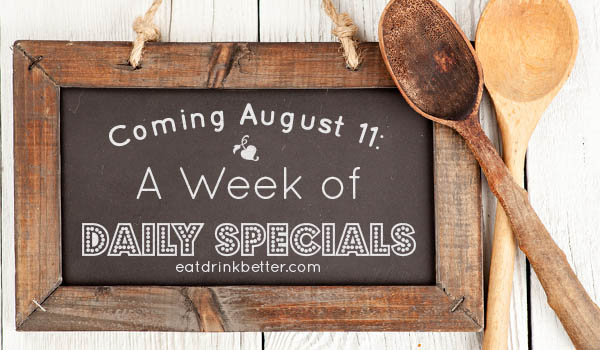 Hey there, lovely Eat Drink Better readers! We are cooking up something fun for you next week! Alongside our regular menu of sustainable food news, we're serving a daily special.
We were super inspired by Mary's post on Meatless Monday's Mates, and next week we're going to do a whole week of special theme days. Here's what's on the menu:
Meatless Monday
We love Meatless Monday, so of course it felt like the perfect way to kick off our week of daily specials. Look out for some vegetarian and vegan cooking ideas!
Try Something New Tuesday
On Tuesday, we'll branch out with some lesser-known foods that you should try.
Waste Free Wednesday
You know that we hate food waste, and Wednesday's special will be all about wasting less to save money and make the most of the food we produce.
Thirsty Thursday
Cheers! We've got a couple of specials on how to make your sipping more sustainable.
DIFRIday
Look out for tips on cooking things from scratch that you maybe haven't tried before.
You can keep up with our daily specials here on the blog, or you can sign up for our free newsletter to get Eat Drink Better posts delivered right to your inbox.
Image Credit: Menu photo via Shutterstock