I'm so excited to share the news that a new food journal is coming our way from our friends at Foodie Underground. Anna Brones, the author and chef behind the Foodie Underground website and The Culinary Cyclist, is undertaking another fun project called Comestible. a quarterly food journal 'dedicated to real food.'
Brones says you can think of Comestible as "a little like Foodie Underground but in print." She says each issue will be themed around seasonal ingredients and feature stories and recipes from contributors. The first issue, to be released this Spring, will have:
+ Recipes using seasonal ingredients like rhubarb, fava beans, fennel and more.
+ Grower's Report: a column written by a farmer.
+ Illustrations by Jessie Kanelos Weiner (Jessie is the author of several adult coloring books, and while Comestible is not intended as a coloring book per se, YES!, you can color all of the illustrations.)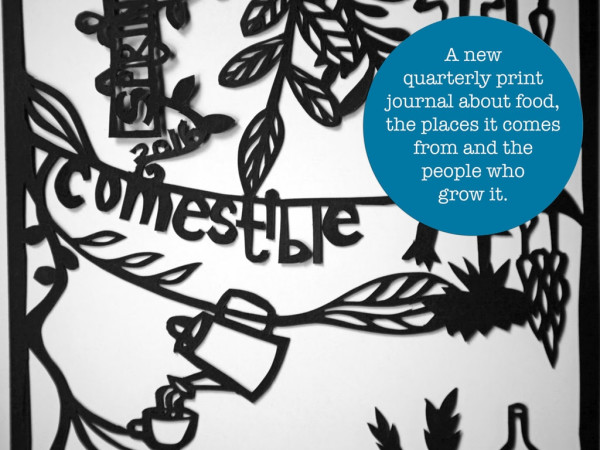 The just finished a successful Kickstarter campaign, and you can now pre-order the Spring issue of Comestible here for just $12.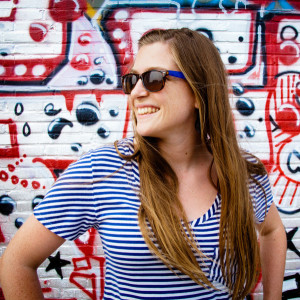 I am super excited about this journal– partly because I love written, printed things (no Kindle or Nooks in my house)– but mostly because I'm a huge fan of Brones' work and have total foodie girl crush on her.
I wrote in my review of the second edition of The Culinary Cyclist last year,
"Brones knows her way around good recipes [and] curates a space where 'food is simple yet conscious, where loving kale and quinoa doesn't make you pretentious and where the conversation about food is open, honest, sometimes snarky and at all times inclusive.'"
I'm very excited to see what comes out of her Comestible project, and I hope you are too!