Kale gets a lot of cred as a superfood, but that humble bunch of collard greens is actually a nutritional powerhouse, too!
I'm all about affordable superfoods, and I wanted to share one of my favorites with you today: collard greens. This Southern staple food actually has a very similar nutritional profile to kale, and they even beat kale out in a few areas. Like kale, they're a great source of vital nutrients for bone health. Check out the chart below comparing the two: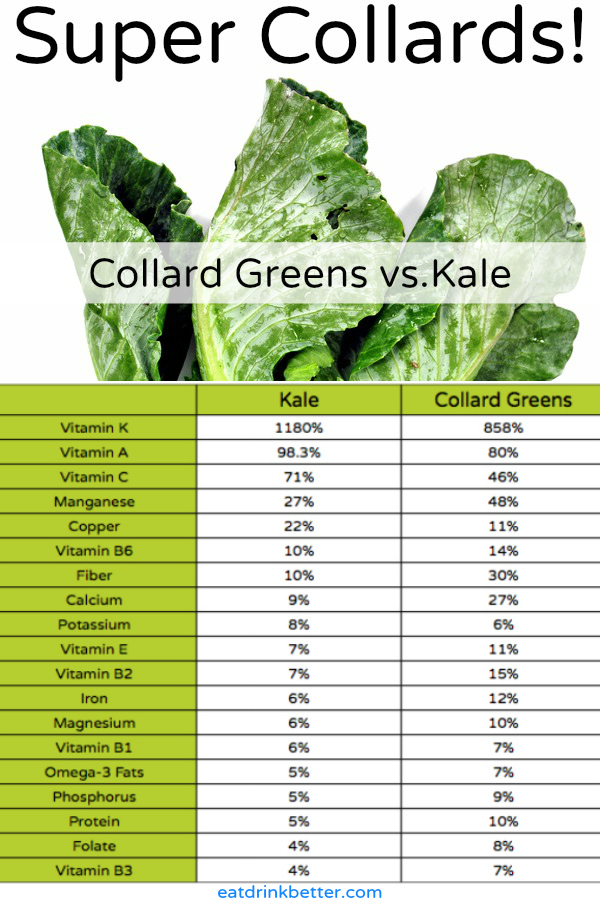 Impressive, right? If you're new to collards, you may not know what to do with that bunch of enormous leaves, so I have a roundup of some of my favorite collards recipes for you!
Image Credit: Collards photo via Shutterstock