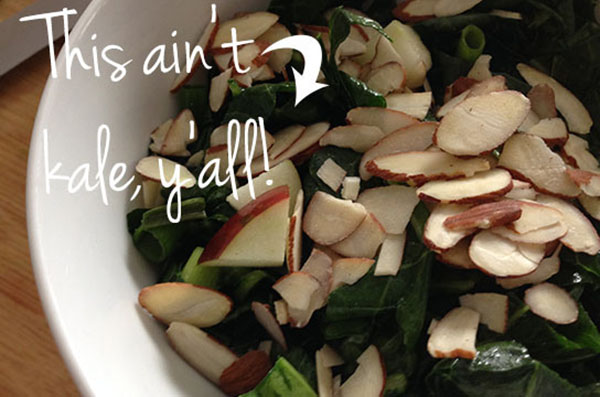 Has the looming kale shortage got you down? Here are some collard green recipe ideas to help you discover your new favorite dark-and-leafy.
Even if we manage to dodge the kale shortage here in the U.S., collard greens are worth a try. Collard greens actually beat kale in a lot of important nutrients, including manganese, protein, and vitamin B3. A  cup of cooked collards provides:
4g protein
5g fiber
308 percent of your vitamin A for the day
12 percent of your daily iron requirement
27 percent of your daily calcium
Seriously, collards beat kale all over the place. Check out this infographic comparing the nutrients in collard greens with the nutrients in kale. I knew that collards were nutritious, but compiling this still surprised me!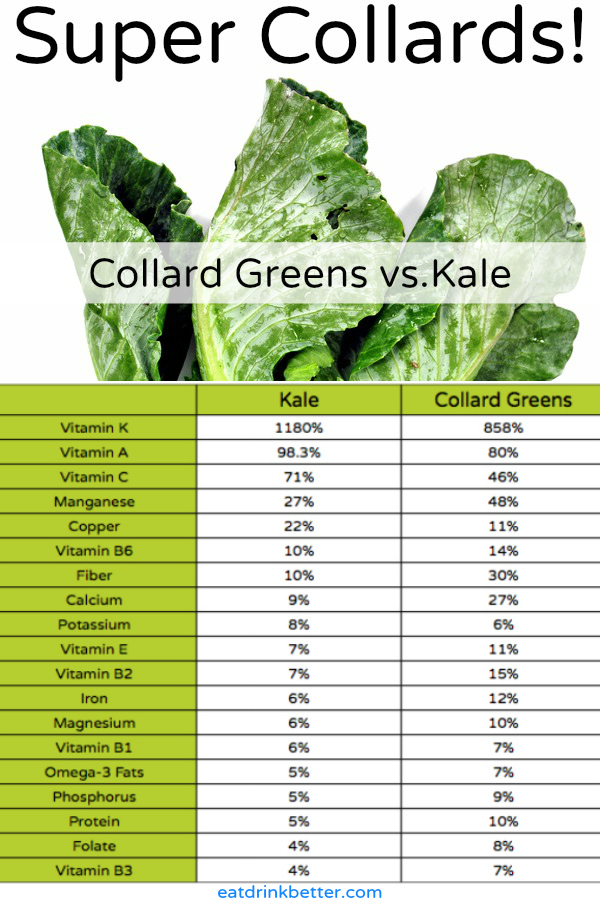 Not too shabby for what's usually considered just a side dish! Ready to give collards a go? We've got a bunch of collard green recipe ideas to get you started!
6 Collard Green Recipes
1. Braised Collards – Braising is perfect for slightly-tough collard greens, leaving them tender but not mushy.
2. Raw Collard Greens Salad – Did you know that you can make a massaged salad using collards instead of kale? It's just as delicious!
3. Potatoes and Collard Greens with Vegan Sausage – Store-bought vegan sausage adds a nice smoky flavor to this filling one-dish meal.
4. Creamy Grits with Garlicky Collards – This collard green recipe would work well for brunch, lunch, or even supper.
5. Classic Slow Cooker Collards – Who says you need hamhocks to make a melt-in-your-mouth collard green recipe? Hint: not Chocolate Covered Katie!
6. Sauteed Collard Greens – Toss those collards in the pan with plenty of garlic for a quick, tasty side dish.
Got your own favorite collard green recipe? Share your tips for cooking collards in the comments!
Collard Green Salad Recipe photo by Becky Striepe