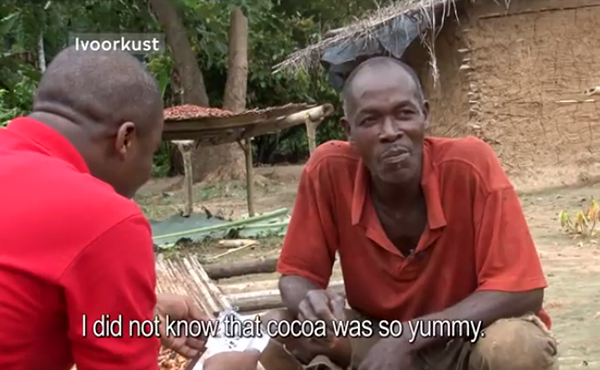 The workers who harvest cocoa crops can't afford the luxury of buying a chocolate bar. Watch this bittersweet video where cocoa farmers try chocolate for the first time.
We talk a lot about the chocolate industry in this space. It's easy to forget that chocolate is a first-world luxury. Workers on cocoa farms make pennies an hour and can't even afford the chocolate they help produce.
This touching video highlights the inequality between first-world consumers and the third-world workers who produce so much of our food. These cocoa farm workers have harvested cocoa beans for years and never tasted a chocolate bar.
Read More on Cocoa Farmers and the Chocolate Industry
+ Choose Slavery Free Chocolate
+ Meet the Man Behind Your Rainforest Alliance Certified Chocolate
+ Global Warming Threatens Chocolate
+ Hershey's Accused of Exploiting Workers in a "Chocolate Sweatshop"