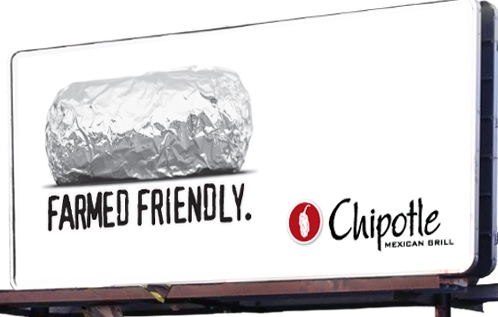 Chipotle Mexican Grill is once again breaking from the fast-food model.
The Denver-based chain known for its clean flavors and burly burritos is pledging to use a set amount of local produce at each of its more than 730 restaurants around the country — when produce is in season.
This summer, Chipotle is purchasing twenty-five percent of at least one produce item for each of its stores from small and midsize farms situated within 200 miles of the store.
"Ultimately, this is changing the way the world thinks about and eats fast food," said chief executive Steve Ells, who opened the first Chipotle Mexican Grill 1993.
Finding the right suppliers has been a challenge, however. After conducting a supply-chain test, Chipotle discovered it would have to use midsize farms of about 500 to 600 acres to ensure a reliable supply. In the test, they found that tiny growers were less able to survive swings in weather or couldn't always deliver a product.
Chipotle purchasing director Anne Daniels said Chipotle has 30 to 50 farms on its list so far, including third-generation farmer Kirk Holthouse of Holthouse Farms in Willard, Ohio. His family's 500-acre farm will provide jalapeño peppers, romaine lettuce and green bell peppers to Chipotle in Ohio, Pennsylvania, Indiana, Kentucky and Michigan.
"In the summertime, quite often, we don't get some of that business because a lot of chain restaurants will be buying out of California" from farms 10 to 20 times larger, Holthouse said.
Because of their difficulty to source all produce within the locavore frame, certain staples in Chipotle's burritos and tacos, like organic beans, avocados and herbs grown only on a large scale in certain climates won't be part of the new program.