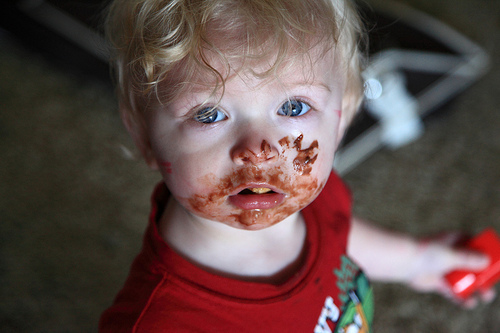 Unfortunately, conventional chocolate is often linked to child labor and even slavery, especially on the Ivory Coast.
In this short video, a student at Asheville, North Carolina's Terra Summer talks about child labor in the chocolate industry:
Child workers on chocolate farms work under horrible conditions, and many are held as slaves. Luckily, you don't have to give up chocolate to avoid supporting these practices.
Make Your Chocolate Child Slavery Free
As Myles mentioned in the video, keeping slavery out of your chocolate is something that's easy to control. The key to slavery-free chocolate is choosing fair trade. Popular grocery store brands, like Hershey's, most likely contain a heavy serving of child slavery along with that chocolatey goodness.
Luckily, there are lots of delicious fair trade chocolate brands out there! Here are a few to get you started:
Not only is fair trade chocolate better for workers, it's usually made with better ingredients.
If your favorite brand of chocolate doesn't boast fair trade, let them know that it's important to you! Check the company's website for contact information and send a letter or email telling them that you won't be purchasing their products until they can prove that their chocolate is child slavery free.
Image Credit: Creative Commons photo by PinkStock Photos!