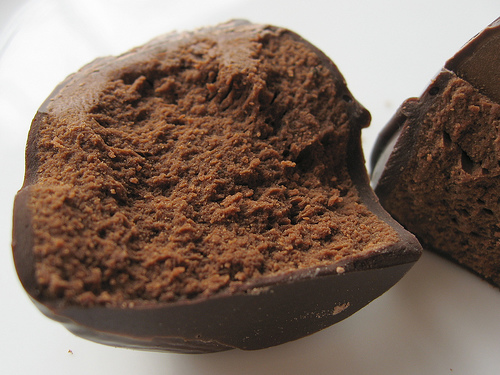 Agricultural giant Cargill announced that it's developed a chocolate that has 30% fewer calories than conventional chocolate, but is it healthy?
The typical reduced calorie chocolate boasts around a 15% reduction. Using a patented blend of artificial sweeteners, including Zerose, which Cargill produces, they've been able to double that.
The chocolate is supposed to be in stores next year.
Is an artificially sweetened chocolate bar healthier than a conventional one? Personally, I'd rather just eat a little less of good, all natural chocolate, but I'd love to hear your opinions! What do you think?
[Via: FoodBev.com.]
Image Credit: Creative Commons photo by cacaobug