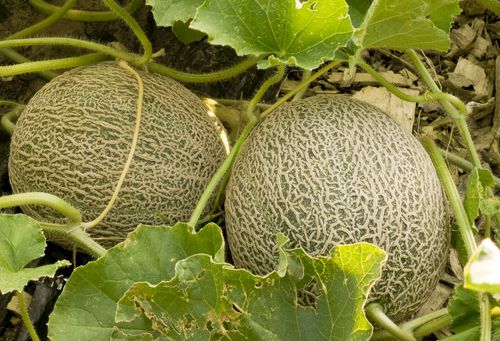 The Burch Farms cantaloupe recall for possible listeria contamination was expanded to include nearly 200,000 cantaloupes.
Burch Farms recalled a little more than 5000 cantaloupes late in July when random testing by the New York Microbiological Data Program found listeria on a cantaloupe in the grocery store. Further investigation by the FDA found unsanitary conditions at the packing shed, leading to the larger recall of 200,000 cantaloupes.
To make matters trickier, some of the cantaloupes seem to have been mislabeled. Although Burch Farms is the only supplier involved in the recall, some of the cantaloupes from Burch Farms were labeled with a "Cottle Strawberry, Inc." sticker. Cottle Farms is not involved in this recall.
Consumers are asked not to eat these cantaloupes and may return them to the store for a full refund.
Cantaloupes photo via Shutterstock