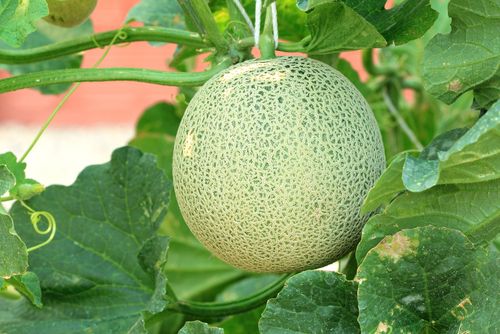 580 cases of cantaloupe from a farm in North Carolina were recalled after testing found listeria on a cantaloupe.
The cantaloupes were grown on Burch Farms in North Carolina and sent to New York for sale in Hannaford stores. The New York Microbiological Data Program tested a cantaloupe in a random sample and found it was contaminated with listeria.  So far, no illnesses have been reported from the cantaloupe. This is a good example of how inspections can increase food safety.
Burch Farms is working with the FDA to determine the source of the contamination. At this time, it is not known if the cantaloupes were contaminated in the field, the processing center, or somewhere between the farm and New York.  The cantaloupes have been removed from the shelves, but some consumers may have purchased some cantaloupes. Check for PLU 4319 and Burch Farms on the label. Return any of the recalled cantaloupes to the store for a full refund.
Listeria is a bacteria found in the soil. It can be spread by animals moving through a field, or by dirt on a worker's shoes. It thrives in pools of cool water, which can sometimes be found in processing equipment. Cool water on processing equipment is how last year's deadly cantaloupe outbreak in Colorado occurred.
As an extra precaution, wash any cantaloupes (or other fruit) with warm, soapy water before slicing and serving.
Cantaloupe photo via Shutterstock