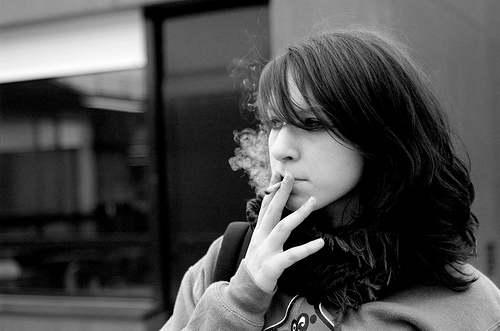 [social_buttons]
I was at a turf industry trade show yesterday talking to a salesperson from a company that markets Organic fertilizer to golf courses (they describe it as the "natural amino acids found in feather, blood, meat and fish meals").  There are actually a lot of better, controlled-release nitrogen fertilizer options for turf, but I decided just to be polite and ask if they were also selling into agricultural markets.  He said that they had very good sales for "Organic Tobacco."  Apparently this is a growing export market to the EU with some domestic sales.
OK, is it just me or is there something wrong with this picture?  Can someone explain the logic here? Why would someone consume the most clearly documented cancer and heart disease-causing consumer product in the world and yet trouble themselves with whether it is "Organic?"
The scientific evidence for the health benefits of eating Organic are actually not as clear as many Organic consumers think, but I don't believe that anyone could argue that the positives of "Organic" could overcome the health negatives of tobacco! 
Anyway, I'd be interested in your thoughts on this one.
Image of French woman smoking from saneboy