A new study found that calcium supplements may actually damage our hearts, while dietary calcium protects heart health. Here's how and why to eat your calcium for heart health.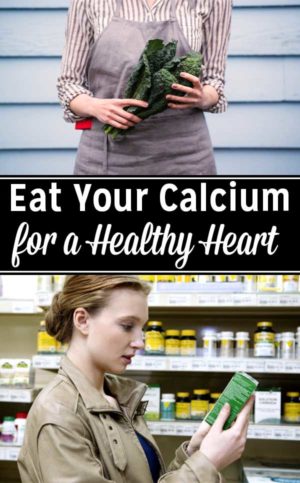 The federally-funded heart disease study looked at 10 years of health data on over 2,700 participants. It found that taking calcium supplements may cause plaque to build up in the arteries. What was interesting about this research, though, is that dietary calcium – even from calcium-fortified foods – didn't seem to have the same effect. In fact, a diet high in calcium-rich foods appears to protect heart health.
The report was published on Monday in the Journal of the American Heart Association. Although they looked at a huge amount of data, these results are still preliminary. The study's press releases stresses that the research "only documents an association between calcium supplements and atherosclerosis, and does not prove cause and effect."
While these results are not definitive, the researchers do call for caution when starting a calcium supplement. They recommend talking to your doctor before starting any new supplement. Researcher Erin Michos, M.D., M.H.S. says, "When it comes to using vitamin and mineral supplements, particularly calcium supplements being taken for bone health, many Americans think that more is always better. But our study adds to the body of evidence that excess calcium in the form of supplements may harm the heart and vascular system."
Right now, they're not sure why calcium supplements have this effect while calcium-rich foods do not. Nutritionist John Anderson explains,"There is clearly something different in how the body uses and responds to supplements versus intake through diet that makes it riskier. It could be that supplements contain calcium salts, or it could be from taking a large dose all at once that the body is unable to process."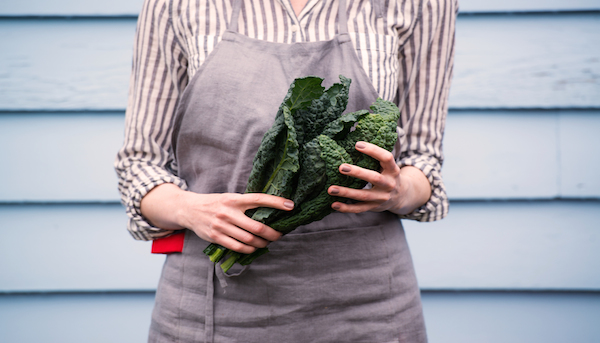 Getting More Dietary Calcium for Heart Health (and bone health!)
Most people taking calcium supplements are doing so to support bone health. While some people may still benefit from a calcium supplement, there are plenty of ways to up your dietary calcium. The study authors suggested that any calcium-rich foods help protect heart health.
You might think these results mean that you need more dairy in your life, but you don't need calcium for healthy bones. Research shows that women who eat more dairy are actually at more risk for bone fractures. The good news? There are plenty of plant-based foods that deliver a calcium punch.
Dark leafy green, like kale and collards, are excellent sources of dietary calcium, for example. Ginny Messina, R.D. wrote a great piece on why leafy greens beat milk when it comes to bone health. It's definitely worth a read.
When you're choosing leafy greens for calcium content, though, you want to steer clear of spinach and Swiss chard. These greens contain a lot of calcium, but they are also high in oxalates. Oxalates are compounds that block your body from absorbing calcium.
Other great vegan sources of calcium include beans and calcium-fortified foods. Many cereals, juices, and vegan milks are calcium fortified, so a little bit of label-reading can help you up your dietary calcium for heart health and for bone health.
Image Credits: Supplements photo and kale photo via Shutterstock