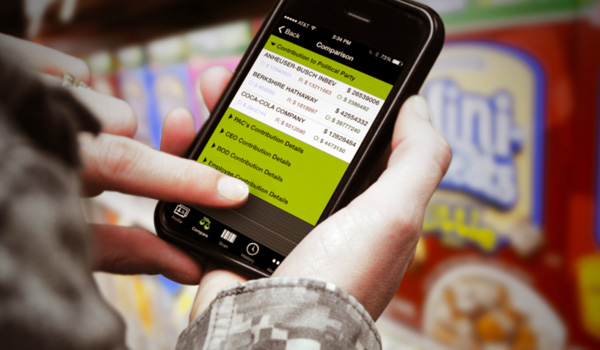 We talk a lot about voting with your wallet, but sometimes it's hard to know where your food dollars are really going. Even when you try to support smaller brands, you never know whether they've just sold to a large corporation that you don't want taking your money. Meet the BuyPartisan app!
Related: Grocery List App Makes Shopping Simple, Food App Helps You Make Healthier Choices
So, what's an ethical eater to do? The BuyPartisan app can help! Here's how it works:
+ Scan the barcode for whatever food you're about to buy.
+ BuyPartisan shows you that food's parent company and where that company is spending money.
Bing, bang, boom.
Our sister site Ecopreneurist did a write-up of BuyPartisan, and you can check out another video of the app in action of there.