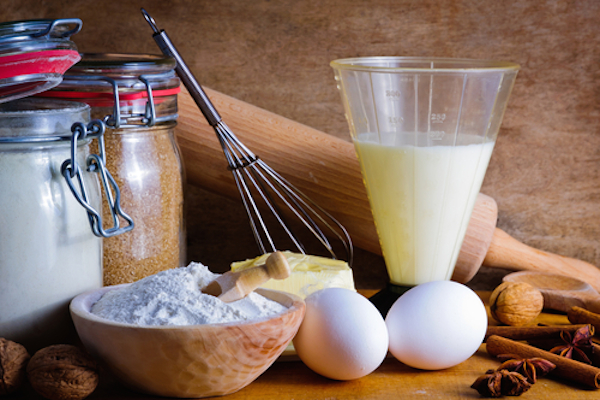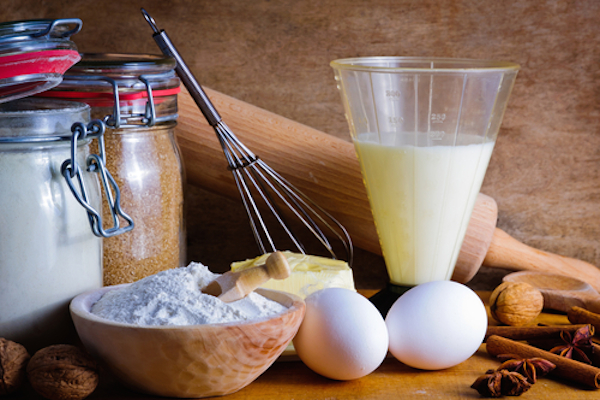 Itching for some buttermilk-brined fried chicken, but you're out of buttermilk? Did you know you can make a simple buttermilk substitute by adding a tablespoon of vinegar or lemon juice to a cup of milk? Need tomato sauce but all you have is paste? Mixing 3/4 cup of that tomato paste with a cup of water will yield you 2 cups of sauce for your grandma's famous spaghetti sauce. Need a vegan substitute for eggs in a baked recipe? Try mashed potatoes, canned pumpkin, or pureed prunes.
Ahhhh…the beauty of substituting "this for that" instead of adding another trip to the grocery store to your list of to-dos. After all, we all have more than enough errands to run. Fortunately, there are simple substitutions for buttermilk, tomato sauce, eggs, and 2 dozen other common cooking and baking ingredients that  eReplacementParts.com has cataloged in a sweet little infographic.
(Side note: I wondered why a company that sells replacement parts for pools, grills, appliances, and other common household items created an infographic for cooks and bakers. Great advertising, that's why. We need replacement parts all the time, and I will bookmark this site for future reference!)
So print this out and tape it to the inside of your pantry door. The next time you need a buttermilk substitute, you'll save some time, save some gas, and still get to eat that crispy fried chicken you've been craving.
Thanks to the folks at Cool Infographics for sharing this little treasure.

Image Credit: Baking Ingredients via Shutterstock | Infographic Credit: eReplacementParts.com